Believe it or not, it's already been one year since Xbox announced its acquisition of Bethesda's parent company ZeniMax Media, valued at $7.5 billion. This included developers such as id Software, Arkane and even the Japan-based team at Tango Gameworks.
To mark this special occasion it appears Microsoft has officially updated the Xbox Game Studios web page, to now include all of Bethesda's studios.
"Our 23 game development studios, now including Bethesda, focus on delivering great games for everyone, wherever they play – on console, PC, or mobile devices. We're responsible for developing and publishing some of the biggest franchises in history: Age of Empires, Forza, Gears of War, Halo, Minecraft, Fallout, Microsoft Solitaire, Microsoft Flight Simulator, Doom, The Elder Scrolls, and many more. We believe that play is the thing that unites everyone, because when everyone plays, we all win."
Here's a look, courtesy of Twitter user Klobrille: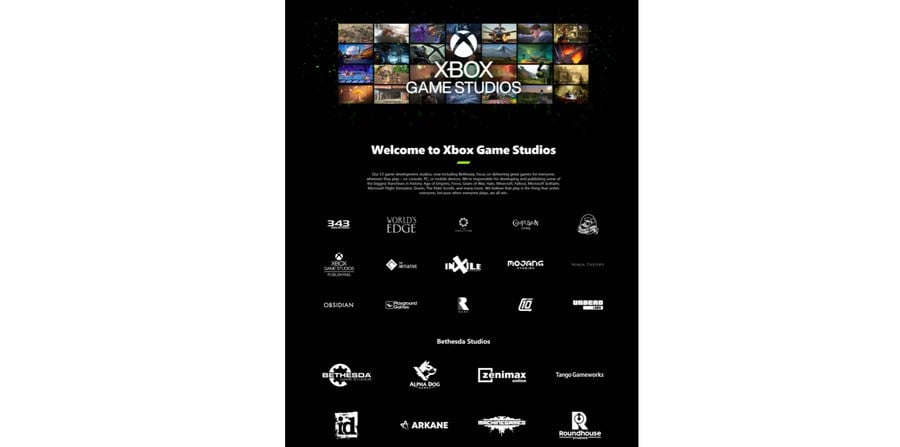 Again, that's a whopping 23 studios with lots and lots of projects currently in development, and many others already available on Xbox Game Pass, and accessible across multiple different devices.
How do you feel about this acquisition one year later? What do you expect from it in the future? Tell us down below.
More enterprises are exploring the development of their own Internet of Things (IoT) applications for company-specific use cases that can optimize operations, revenue gains and cost savings.
Deciding on an IoT Toolset
Companies are implementing IoT by purchasing turnkey technologies and customizing them. But more are exploring the development of their own Internet of Things (IoT) applications for company-specific use cases that can optimize operations, revenue gains and cost savings.
This has organizations on the hunt for IoT software development tools.
Companies have several reasons to choose open source IoT development: it's vendor-agnostic, supported by a worldwide community and – usually – it's free. But the argument for vendor-supported toolsets is also strong, especially if companies use a high amount of IoT in these vendor environments.
Here's a breakdown of vendor-supported tools that are gaining traction in enterprise IoT development:
Eclipse NeoSCADA
NeoSCADA is a set of IoT development tools that can be used flexibly and for many different applications. It contains development libraries, interface applications, mass configuration tools, and front-end and back-end applications. Eclipse fully supports this toolset with expertise when help is needed. Additionally, the Eclipse IoT Industry group engages with OpenSCADA, an open source IoT development toolset, or SCADA that features editing and debugging, front-end applications, back-end applications, libraries, interface applications, configuration tools, and many programming languages like Utgard, Atlantis, Orilla, and others.
Who uses this: Companies in the utility, telecom, industrial, airport/facility sectors that use IoT in process control, facility management, power generation, fabrication and equipment manufacturing, and must operate and control these processes in a remote environment.
AWS IoT
Amazon Web Services (AWS) provides IoT development tools for use in the AWS cloud. It features an IoT developer toolkit for IoT application building with C++ APIs (application programming interfaces), and also supports popular developer IDEs (integrated development environment) such as JavaScript, Python and PHP. Since all development is in the cloud, it is easy for developers to work from the office or from home. Companies can also preset their application development security parameters in the cloud, such as who has access to which development resources, when and where encryption should be used, etc.
Who uses this: Heavy users of AWS cloud benefit the most because on-cloud AWS IoT development easily integrates with other AWS products. Additionally, any company whose IoT developers are offsite or in home offices will benefit, because the AWS IoT development environment is 100% cloud based.
Microsoft Azure IoT Tools
Using Visual Studio code as its software editor, Microsoft Azure IoT Tools enables software developers to develop and connect IoT applications to the Microsoft Azure cloud. Developers can also build and validate IoT devices for work with Azure (this includes MXChip IoT DevKit, ESP32 and Raspberry Pi). Artificial intelligence applications that use custom logic can be deployed to Azure IoT Edge, which runs IoT edge devices. For those who operate in Microsoft shops, the transition to IoT coding is made easier if they're already Visual Studio users.
Who uses this: Companies that are heavy Microsoft Azure users.
IBM Watson IoT Platform
IBM Watson's IoT development platform is a cloud-based repository of IoT functions and application development tools from which developers can pick and choose. Functionality of Watson IoT includes registering and connecting IoT devices, configuring and managing IoT, and creating dashboards, mobile apps and data visualizations. IoT application developers are assisted by a library of application programming interfaces that facilitates IoT integration, as well as features like image recognition and voice interface.
Who uses this: Companies that use IBM Watson as an artificial intelligence and AI platform, and that wish to integrate Watson with IoT.
Cisco IoT Cloud Connect Platform Development Tools
Cisco IoT Cloud Connect Platform development tools are centered around network linkages, security and data collections and exchanges with IoT devices. From a use case perspective, Cisco's developer tools are ideal for application projects that target network and IoT optimization for data speeds and security. This may include automating IoT data collection processes for a myriad of distributed IoT devices, for instance enabling smart cities to collect data from different points of infrastructure.
The Cisco IoT development platform also provides best practices guidance for developers who want to secure IoT and network data in edge operation area – critical for enterprises with multi-location IoT prone to data or network breaches.
Who uses this: Organizations that develop applications for distributed networks of IoT devices, and which have a network-centric focus on IoT development.
ThingWorx
Developed by PTC, ThingWorks is an Industrial Internet of Things (IIoT) development platform that is well suited for application development that supports remote asset monitoring, remote maintenance/service, predictive maintenance, asset management, and equipment optimization. The ThingWorx development platform is widely used in the manufacturing and healthcare industries (e.g., medical equipment and process programming that uses IoT).
PTC specializes in product lifecycle management, computer-aided design , industrial IoT and augmented reality, so its ThingWorx toolset is suited to developers who must program in an IIoT environment.
Who uses this: Companies with IoT development needs in industrial manufacturing and healthcare.
Final Thoughts on IoT Development Tools
For many companies, choosing open source tools for IoT development is popular because open source software is free, and an easy way to begin in-house IoT development at low cost.
At the same time, though, there is a strong argument for vendor-supported IoT development tools, especially for companies in highly specialized industries, or for those that already operate in vendor environment such as Microsoft, IBM or AWS.
In these cases, you pay for the software, but you also get vendor support, and a high likelihood that what you develop works seamlessly with other applications.
"Headless architecture means wrapping up all the business logic and functionalities in a set of APIs, which are powered by the specialised backends and make them available so that any front-end channel can hook into these APIs and provide the customer experience desired for that channel," as stated in a recent report by Accenture.
What is headless architecture?
Headless architecture, a natural evolution of the digital transformation technologies, is a fairly new architecture style that is gradually being adopted in most of the new technology driven companies that are focused on various use cases of mobile banking, digital banking, electronic payments and third-party integration etc.
In simple terms, a headless architecture contains the functionalities, rules and processing flows required to create an application in a programmatic way, without using the normal web front-end technologies.
This is a pivotal moment for pure headless and hybrid headless providers as both have RESTful APIs. Lightweight APIs allow content stored on a back-end system to be delivered across multiple channels, and provide themes optimised for specific endpoints.
In a headless architecture, the content is the only data source on the presentation level. With a strong API, you don't have to push the content to a presentation level, you can get commands from the user directly from the headless application.
How does headless architecture work?
Headless architecture works by considering all the assets and functionalities available to your application separately. For example, an API is different from a front-end application. You can have multiple APIs for the same thing, for different verticals. The platform might have two APIs for same business logic.
Therefore, headless architecture is a way to separate your logic from the presentation layer, so that each front-end can provide the required functionality required. For example, when a user decides to go through the payment process for a transaction, you are responsible for showing them a specific gateway page, and then you will collect all the information about the transactions, such as the account number, the amount, and the type of transaction.
Why are banks adopting the headless architecture?
The headless architecture is the new way for banks to engage with the customer through seamless integration of all their channels. The value of an API is to integrate all the necessary components of a payment solution for a particular use case. In the traditional approach, one should only install the payment solution and once it is finished, the latter will simply communicate with the backend APIs and provide the customer with a seamless experience. With the headless architecture, developers will be able to focus on solving the customer's problem instead of worrying about integrating different components into a payment solution.
Benefits of headless architecture in banking
The process of offering a visual interface to the customers is faster and easier for banking organisations. The support time required by the bank for its legacy systems' maintenance and databases' migration is reduced drastically. Applications' design becomes easier and more flexible, and the launch of new products is faster.
One more benefit of the headless architecture is that the development cost and time can be significantly reduced because of the smaller amount of web apps integrated in the bank's legacy system.
New approach
Without any doubt, the banking industry would need a drastic change in its current business structure in order to comply with the government-led regulations and market needs for better banking experience for its customers. The headless architecture approach selected by Profile's Software banking platforms is designed to suit the requirements of the banking and financial industry and is capable of meeting the bank's needs by creating a single customer view, with a multi-channel approach and providing them all the necessary services.
Source link
WhatsApp for iPad might soon be a reality as the Facebook-owned company is working on multi-device support. Now ahead of its official release, the feature has been spotted in the beta version.
According to a report by WABetainfo, WhatsApp has started working on "multi-device 2.0," and users will soon be able to use their iPad as a new linked device. The cited source also asserted that the Android tablets will also get multi-device support on WhatsApp.
It is being said that WhatsApp allows you to link up to four devices and one smartphone. A WhatsApp spokesperson told TechRadar that the upcoming feature will allow users to use WhatsApp on multiple devices without the need to have your phone connected.
NEWS: WhatsApp is finally working on multi-device 2.0, and you can use iPad as new linked device ☄️
Android tablets are also planned to support multi-device on WhatsApp for Android!

It's under development and it will be released in a future update. Follow me to discover more 💚 pic.twitter.com/rND4xQfBDj

— WABetaInfo (@WABetaInfo) August 20, 2021
"Multi-device means that users will have the same functionality that is available on the current public versions of WhatsApp Web, Desktop and Portal, just without the need to have your phone connected. Our multi-device capability immediately makes the experience better for people who use Desktop/Web and Portal. And it also will make it possible to add support for more kinds of devices over time."
Besides, WhatsApp is also planning to add message reactions on the app, as per the latest report by WaBetaInfo. The feature has already been spotted in the iOS version and it is now also available on Android 2.21.20.8 beta.
The feature is similar to how Instagram's message reaction works. WhatsApp users will be able to react to messages with emoji icons. The messaging app might let you send emojis by long-pressing on a message, after which the app will display a few emojis. Once you select your favourite one, the person to whose message you responded will reportedly get a notification for the same reaction.
The cited source reported that the feature is currently under development and will be available to users in a future update. "Reactions aren't anonymous, so everyone in the conversation will be able to see who reacted to a specific message," the report stated.
Here is the list of the most prevalent education apps available on the android app store in India in 2021.
1. Gradeup Exam Preparation App: Free Mock Test, Live Classes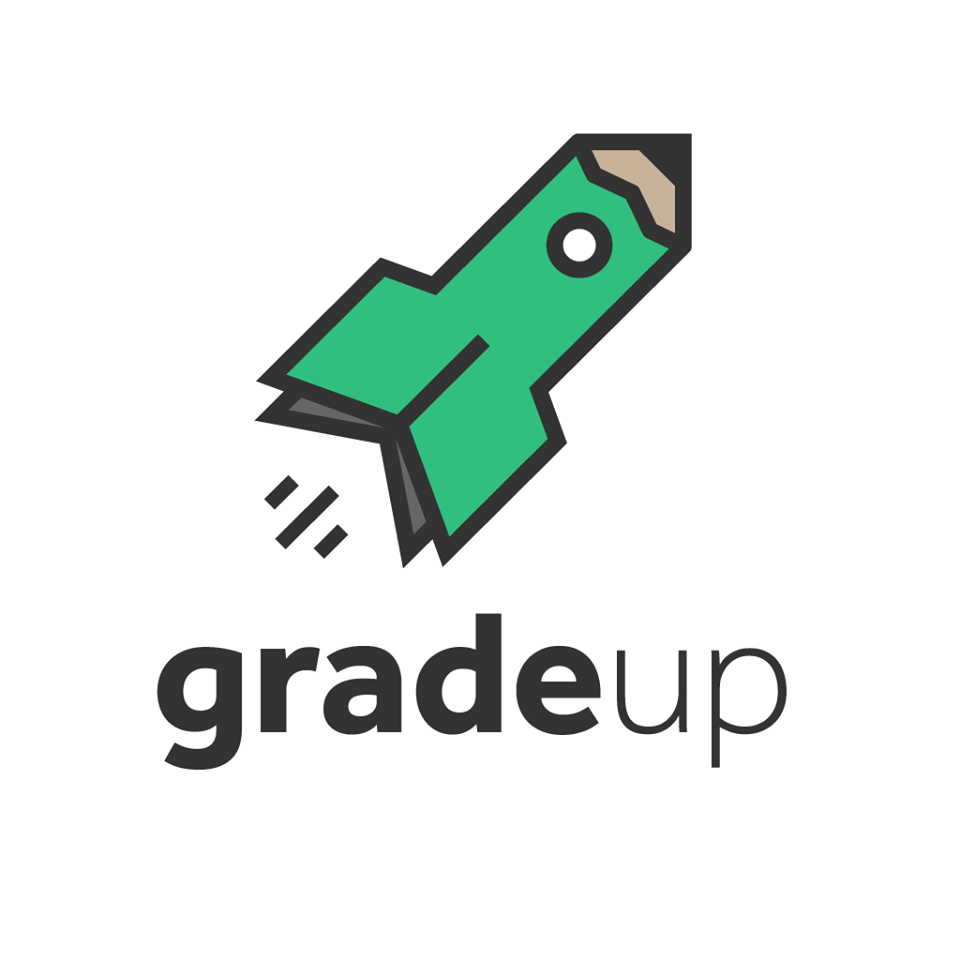 Why Gradeup?
✔ Free Live & Recorded Online Classes
✔ Unlimited practice questions, quizzes
✔ Previous year solved papers, Mock Test Series
✔ 24×7 Doubts Solution & E-learning Platform
✔ Updates on GK & Current Affairs
#1 GOVT JOB EXAM PREPARATION APP
The study material for SSC 2021 exams like SSC CGL, CHSL, MTS, CPO, Steno, RRB NTPC, SSC GD Constable. Best SSC Live Classes App with SSC CGL Online Classes & Mock Test in English & Hindi
BANK EXAMS PREPARATION APP




Best app for IBPS PO exam preparation 2021, SBI PO, IBPS Clerk Mock Tests, SBI Clerk preparation. Get complete IBPS RRB Office Assistant & Officer Scale 1 preparation in Hindi. Also useful for RBI Grade B Phase 2 & 1, NABARD Grade A & Insurance exam preparation

TEACHING EXAM APP




Best CTET exam preparation app with online class & test series in Hindi & English. Also helps in UPTET preparation, KVS PRT, PGT, Super TET 2021, REET level 1 & 2, HTET, MPTET, DSSSB

GATE & ESE EXAM PREPARATION APP




Get online GATE coaching for Computer Science, GATE EE, Civil, GATE ECE & Mechanical Engineering. Get GATE classes from expert faculty & toppers. Find all ESE Civil, ESE Mechanical, ESE Electrical & ESE Electronics study material. Gradeup is an IES exam preparation app along with BARC, ISRO, HPCL

UPSC & STATE EXAM PREPARATION APP




Complete State PCS & state exam preparation app that includes UPPCS Mains & Prelims, Bihar PCS, MPPSC, JPSC, MPSC & RAS. Get access to free BPSC test series with BPSC courses in English & Hindi. Also, get UPSC online classes free along with UPSC Test Series. Other exams are UPSC EPFO, UPPSC RO ARO, MP Patwari, Vyapam, BPSC CDPO, RPSC, MPSC Rajyaseva, UP Police, Haryana PCS, UPSSSC

DEFENCE EXAM PREPARATION APP




Gradeup helps aspirants in CDS, CDS OTA, CAPF, AFCAT, Airforce X, Y Group, NDA exam preparation. It is the best CDS exam preparation app for offline, online preparation with test series, NDA online coaching & CDS current affairs

NTA UGC NET PREPARATION APP




For both UGC NET Paper 1, Paper 2 preparation. Paper 2 subjects are UGC NET Commerce, Computer Science, English Literature, Economics, Education, Geography, Hindi, History, Management, Political Science, Sociology, Sanskrit. One of the best UGC NET JRF preparation apps with UGC NET online classes, UGC NET test series


LAW ENTRANCE EXAM PREPARATION APP, BBA & HOTEL MANAGEMENT


Best CLAT exam preparation app with current affairs, CLAT mock test, Live CLAT online classes. Get complete BBA Entrance Exam preparation material along with the Hotel Management Entrance exam

MBA ENTRANCE EXAM PREPARATION APP




Best CAT test preparation app with Online Coaching, CMAT mock test, XAT, SNAP, NMAT, MAT, TISSNET Preparation




ASSISTANT & JUNIOR ENGINEER




Exam-oriented preparation for Mechanical, Electrical & Civil AE JE Exam. This includes SSC JE Mechanical, RRB JE, RVUNL JE, BPSC AE, etc.
2. edX: Online Education Courses by Harvard, MIT, Berkeley, IBM
With edX's free app, you have the freedom to learn on your own schedule:
– Stream online classes in data science, blockchain, Python, and more to learn on the go.
– Download online courses to watch anytime.
– Test your knowledge with quizzes and exams as you advance through each course.
– View course announcements and handouts.
– Use the advanced search to find courses in any subject, from programming to philosophy to history and more.
Explore online courses from 30+ subjects, including:
– Computer science – Learn programming in Python, C++, Java, R, and more. Delve into in-demand topics like artificial intelligence, machine learning, big data, cloud computing, and cybersecurity.
– Business & Management – Build your knowledge in accounting, marketing, finance, economics, information technology, entrepreneurship, and more.
– Mathematics – Master your skills in calculus, statistics, and algebra with math courses from high school to college level.
– Science & Engineering: Explore biology, chemistry, robotics, manufacturing, and various engineering fields.
– Language: Learn a new language, including Spanish, Mandarin, French, English, and sign language.
Choose from thousands of courses in those popular subjects and more, including art, law, politics, and history.
3. Brainly – Home Learning & Homework Help
Need help with school, and fast? Brainly makes you instantly smarter at any school subject, like Math, History, English, Biology, Chemistry, Physics, Social Studies, Advanced Placement (AP), Geography, Health, Arts, Business, Computers and Technology, French, German, Spanish, and World Languages. All to help you grow from questioning to understanding.
• NEW! Get real time help from pro tutors through Brainly Tutor
• Scan math problems and get step-by-step guidance
• Free homework help – Brainly Basic is 100% free of charge
• 24/7 schoolwork app – Unlimited access, anywhere, anytime
• Find specific solutions for your textbooks, created by our experts
• Lightning quick answers and explanations – Questions are answered in minutes
• Ask by pic, voice, or text and get instant answers
• Verified info – A dedicated team of subject experts and moderators verify answers daily
• A platform for your knowledge – Answer questions and earn points to keep asking with
• Better understanding and higher grades
• Learn together – Parents can pair their account with their child's to stay on top of their learning
You can search any homework question, ask experts and smart students about your specific problem and get answers in minutes. Find step-by-step explanations on complex topics, and prep for your next test, exam, or essay.
Whether you've got a geometry puzzle you're stumped on or an SAT teaser, there's no question too big or too small for Brainly. The community of experts consists of students, schoolteachers, PhDs, and other geniuses just waiting to tackle your toughest questions. The Brainly community is constantly buzzing with the excitement of endless collaboration, proving that learning is more fun — and more effective — when we put our heads together. Help the community by sharing what you know. Answering questions also helps you learn!
4. LinkedIn Learning: Online Courses to Learn Skills
Learn on the go with the LinkedIn Learning Android app.
Whether you want to learn leadership skills, build a mobile app, or how to use software, LinkedIn Learning has something for you. Take marketing classes, get management training, learn graphic design, take photography courses, watch web and interactive design tutorials, and much more. Watch expert-taught courses in leadership, programming, IT, 3D animation, and much more.
Sharpen your skills and get the most out of your LinkedIn Learning membership with the app:
– Access 16,000+ courses in business, tech and creative with more added each month
– Get personalized course recommendations
– Download courses for offline viewing
– Explore curated courses for a guided learning experience
– Save courses to watch later
– Watch entire courses or individual videos at your own pace
– Share courses with your network
– Add certificates of completion to your LinkedIn profile
– Access to LinkedIn Premium networking tools, and exclusive insights like Who's Viewed Your Profile
Popular course topics and skills include:
– Learn business skills like becoming a manager, learn to give presentations, and how to negotiate
– Get communication tips and and time management training
– Develop leadership skills and get training on strategic planning
– Watch a variety of marketing tutorials like content marketing, digital marketing, SEO, and marketing tools like Google Analytics
– Brush up on Excel skills, QuickBooks, and other tools
– Learn coding languages like SQL, Java, C#, Python, and more
– Get the skills you need in IT infrastructure, database administration, and software administration
– Get training on game design and development
– Learn web development and how to build web applications or mobile apps
– Learn how to design and create a website
– Learn how to design logos, create ebooks, and more with in-depth tutorials on Illustrator, InDesign, Muse, and other software
– Learn photography and photo editing techniques, how to use a camera, Photoshop, Lightroom, and more
– Learn how to record and learn music production
– Learn videography and motion graphics with tutorials taught by experts
– Get 3D modeling and animation skills
The LinkedIn Learning app is free to download, with courses you can watch for free right away. With a subscription, you can access our full library across technology, creative and business topics.
5. Doubtnut: NCERT Solutions, Free IIT JEE & NEET App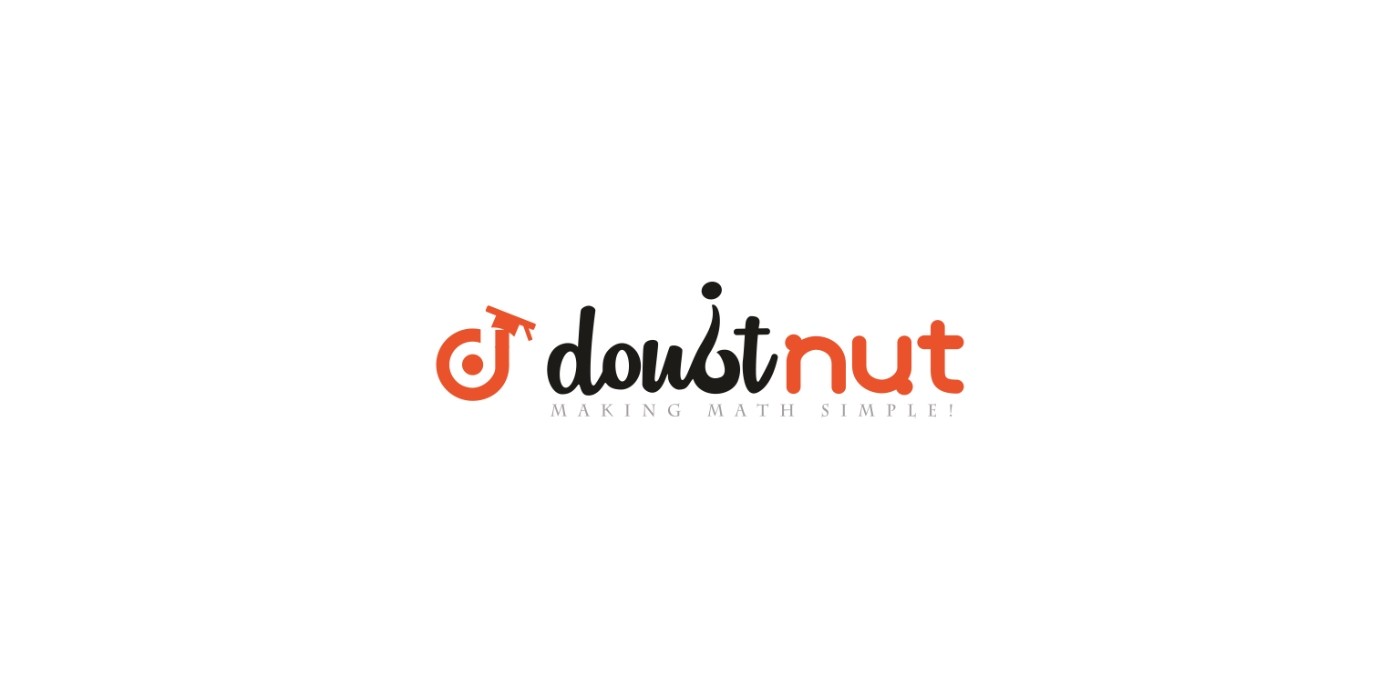 Doubtnut is No.1 Study App to find Instant Video Solutions to all your Math doubts, Physics doubts, Chemistry doubts, Biology doubts.. Get PDF and video solution of IIT-JEE Mains & Advanced previous year papers, NEET previous year papers, NCERT books for classes 6 to 12, CBSE, RD Sharma, RS Aggarwal, Cengage books for boards and competitive exams..
Why You Must Download Doubtnut App?
– Get NCERT Solutions, CBSE , State boards Physics, Chemistry, Biology and Maths solutions.
– Get Video Solution For All Your Questions With Just Clicking a Picture.
– Win Exciting Prizes and Points Everyday.
– Free and Super easy to Use. With No Ads Disturbing your learning.
– Vidya Mandir Classes (VMC) Chapter-wise Detailed Lectures and Crash Course for JEE & NEET 2020/ 2021/2022
6. Canvas Student
Access your Canvas courses on the go with the Canvas Student mobile app! From any device, students can now:
• View grades and course content
• Submit assignments
• Keep track of course work with to do list and calendar
• Send and receive messages
• Post to discussions
• Watch videos
• Take quizzes
• Receive push notifications for new grades and course updates, and much more!
7. Coursera
Learn from experts at 200+ world-class universities and companies including Yale, the University of Michigan, Google, IBM, and more. Build skills at every stage of your career with flexible and affordable options. Enroll in free courses, gain in-demand job skills and certificates, or earn a university degree online.
Download the app today and transform your life through learning!
With the Coursera app, you can:
– Advance your career with recognized certificates from world-class universities like Duke, University of London, and Yale, and industry-leaders like Google, IBM, and Facebook.
– Master in-demand job skills through applied learning—including Python, digital marketing, and SQL—and learn from top instructors at leading universities and companies.
– Learn on your budget by enrolling in any of hundreds of free courses
– Learn on your schedule with on-demand online lectures and downloadable videos for offline viewing.
– Get academic credentials by completing modular portions of a full degree with MasterTrack™ Certificate program.
You can enroll in:
1. Single courses from $39-$99
2. Multi-course Specialization and Professional Certificate subscriptions from $39-$79 per month
3. MasterTrack™ Certificates from $2,000-$5,000
4. And apply to Degrees ranging from $9,000-$45,000
Explore content in:
· Business: Accounting, Marketing, Finance, and Entrepreneurship
· Computer Science: Developing self driving cars, Programming in Python, C++, Java, R, and more
· Data Science: Machine Learning, Artificial Intelligence, NLP, Deep Learning, Statistics, Probability, and Data
· Art: Design, Photography, Music, and Creative Writing
· Personal Development: Leadership, Negotiation, and Public Speaking
· Sciences: Robotics, Chemistry, Nutrition, and Medicine
Have you got a great app idea that you want to bring to life? Do you want an exciting new career in coding? Or, do you like the sound of getting in on the average $3,500 income made every day by each of the App Store's top 800 apps? Then there's a simple answer: you need to learn how to code with React, the open-source JavaScript library used specifically to build single-page applications interfaces, which is ideal for mobile.
The good news is that you don't need to get a college degree to become a React pro. Actually, with a top-rated elearning course, you can learn how to code with it in your own time, from anywhere. One of the best elearning packages available right now? The 2021 Learn to Code with React Certification Bundle, usually $1,791, but on sale for just $24.99 today. With nine different courses included, that works out to less than $3 a course.
With this mega bundle, you'll get a massive 53 hours of training on everything you need to get a head start on mobile and app development, including courses on React, Redux, and JavaScript – and a ton of useful hands-on practices, prepping you for coding real-world apps.
Even if you're just starting out with mobile and app development, the 4/5 star course Introduction To React & Redux: Code Web Apps In JavaScript in this bundle will prove the perfect, detailed introduction, with 19 hours of content walking you through exactly how to use the two tools together to build professional apps.
The courses in this bundle are all taught by experts in their fields, such as Mammoth Interactive and its high-profile instructor John Bura, who has a track record of developing apps that have reached number one in the App Store, and an impressive 4.2/5 instructor from previous students, and the 4.3/5 rated David Armendáriz, a leading software developer and React expert.
Take the first step to becoming a mobile developing pro with The 2021 Learn to Code with React Certification Bundle, on sale with 98% off right now for $24.99 (regular price $1791).
Source link
HEADLINE: On Demand: An ode to 'Halt and Catch Fire' and the glory of new beginning
Wishing my life was a TV show has the same energy as romanticizing trips to Costco and pretending The Sink baristas are the archetypal "popular kids." Although I don't need it, I just want an excuse to battle through song ("Glee," (2009–15)) and speak in an Irish accent ("Derry Girls," (2018–)) and drink coffee for lunch ("Gilmore Girls," (2000–07)). Instead, this column is my chance to ramble, uninterrupted, about TV shows I love and to imagine myself as the Athena to Ryan Murphy's Zeus (i.e. a screenwriter's brainchild).
My mother and father are professional computer scientists. I, on the other hand, barely survived COMP11. Even so, my favorite TV show is AMC's "Halt and Catch Fire" (2014–17), a four-season drama first set in the late 1980s, from the dawn of the personal computer through the development of the World Wide Web. When I say favorite — and this is embarrassing — I mean my phone lock screen is a graphic I drew of the opening credits.
The show follows a quartet of complex characters and their cycles of failures and reboots at pioneering the future of technology. The vibe is gritty, intense and compelling.
Halt starts with Joe MacMillan, played by tall, dark and handsome Lee Pace, the antihero visionary who arrives in Dallas with a scheme to manipulate a small software company into building a rip-off of IBM's personal computer. Joe ropes in rumpled engineer Gordon Clark (Scoot McNairy) and punk programming prodigy Cameron Howe (Mackenzie Davis), setting off our journey. The show thwarts expectations of copycatting "Mad Men" (2007–15) and hits its stride in the second season, where it shifts focus from the male leads to the partnership between Cameron and hardware expert Donna (Kerry Bishé), Gordon's wife, in developing an online gaming company; their relationship became the emotional backbone of the show.
As much as the tech stuff made me want to boot up Python and type out "print('hello world')" it mostly served as an engine to explore the nuances of human drive and emotion. Heartbreak came not just in fractured romantic relationships but when the characters failed each other as friends. And, in that way, the intimate business partnerships and passion for innovation were each integral love stories.
Unlike plenty of television which waxes on and on (I'm looking at you season 18 of "Grey's Anatomy," (2005–)), Halt has one of the best finales I've seen, concluding in the overarching theme that it's not about the product but the people you build it with. Or, as Joe tells Gordon in the pilot, "Computers aren't the thing. They're the thing that gets us to the thing."
I've been a little crazy with gushing about this show to everyone around me, because, not only is it ugh! so good but it has gone largely unappreciated. In the thicket that is streaming services, stumbling upon a hidden gem like Halt invokes the same feeling, I'd imagine, as meeting your significant other on Tinder: you "found 'love' in a hopeless place."
The ASSEMBLY Show, produced by ASSEMBLY Magazine and BNP Media is excited and ready to swing open the doors to the industry, get back to business, and meet face to face! A top priority is the health and safety of all those who support the event on‐site. We will follow all local protocols and orders and are working with the Donald E. Stephens Convention Center, the city of Rosemont, and our vendor partners to provide a safe environment for a successful in‐person event.
There are a lot of questions about what to expect. First, as we are all aware, the landscape changes daily and we are all doing our best to navigate through the latest information each day. One thing we know, the industry is ready to get back to business and connect in‐person.
Attendance Expectations
COVID‐19 will impact attendance: The ASSEMBLY Show is focused on bringing quality attendees to the event. Many of the manufacturing partners that are exhibiting at the event also have extensive internal marketing efforts in motion to ensure their exhibiting success.
Though we expect attendance to be down compared to past years, we know the buyers that will attend the event will come prepared, serious and ready to learn from you – the industry experts.
The ASSEMBLY Show exhibitors will connect with customers and colleagues they have not seen in two years and meet new ones, as the show is one of the first industry events being held in the United States since the pandemic began.
The Show is committed to meeting safely, to network, conduct business and make those personal connections in a face-to‐face environment.
Industry leaders are committing to live presentations, workshops and Q&A during The ASSEMBLY Show, a critical value for the technical communities. Education opportunities will be a cornerstone of the ASSEMBLY Show as always.
ASSEMBLY and BNP Media is fully committed to hosting this trade show in October and has no plans to cancel the event. New buyers and exhibitors are registering every day. The industry is eager to get back together and show off new products, technologies and processes that will drive manufacturing success into the factory of the future.
The ASSEMBLY Show is Committed to Transparency
Events in all sectors, not just manufacturing, are tracking between 50‐60% of their typical attendance, according to the Center for Exhibition Industry Research (CEIR).
There will be a reduction in our international participation due to travel restrictions.
Exhibitors have reduced attendance in order to properly scale their participation.
There is currently a mask mandate for the state of Illinois which requires everyone over two years old to wear a face mask in all indoor public spaces, regardless of vaccination status. The ASSEMBLY Show is committed to following all city, state, and federal requirements to make sure we provide a safe environment for our shows. We will keep our exhibitors and attendees updated on these safety measures leading to and at the event.
I want to personally thank all event participants including attendees, exhibitors, sponsors, speakers, and committees for their ongoing support of The ASSEMBLY Show. ASSEMBLY and BNP Media are looking forward to bringing the industry back together, for the first time since October 2019.
At ASSEMBLY, we understand our responsibility to the community as a leader in communications and as a connection for the manufacturing industry to grow to new heights. I appreciate those exhibiting and supporting companies that realize their role in this community as we all work together to make this event happen! Please don't hesitate to contact me with any questions or concerns regarding The ASSEMBLY Show.
It will be great to see you in Rosemont in just a few weeks!

Bill DeYoe
Publisher
ASSEMBLY Magazine
704-822-6434
[email protected]
Source link
GOVERNMENT-INDUSTRY INSIGHT
How the Port Authority of New York and New Jersey expanded enterprise asset management
By Robert Kumapley, Xifan (Jeff) Chen
Sep 27, 2021
Since 1921, the Port Authority of New York and New Jersey has been responsible for planning, designing, building, operating and maintaining a diverse and complex collection of critical infrastructure assets. These assets form the lifeblood of a vast trade and transportation network that is critical to the U.S. economy. The PANYNJ asset portfolio consists of over 25 facilities, including major New York area airports and bridges, tunnels, a commuter railway, marine and bus terminals and ports and the World Trade Center complex. These facilities are operated by five business lines and provide service to more than 17 million people in the region.
In recent years, the PANYNJ has made significant progress in the development of an enterprise asset management program that has established an agencywide, standards-based approach to managing its infrastructure. The EAM program has expanded the agency's previous focus on maintenance and operations to include a holistic approach designed to utilize lifecycle management best practices that provide a more prescriptive and objective method of managing complex infrastructure systems — from an enterprise perspective. The success of the EAM program is highly dependent on the collaboration among key agency stakeholders who have played, and continue to play, a critical role in the development of the asset hierarchy and the overarching policy and governance models that drive the program.
This new focus on utilizing lifecycle management methods is intended to inform and guide investment strategies for maintenance, operations and capital improvements of assets to maximize the value of the full portfolio in alignment with organizational objectives and customer expectations.
A foundational step in the EAM program was the development of an asset data specification, which provided standardization and governance of asset information across multiple business sectors with varied statutory and regulatory reporting requirements. The ADS was envisioned and developed collaboratively by staff in various departments across the agency, ensuring that critical business processes and data needs for asset lifecycle management were captured. The ADS is currently in use and has proved to be very effective in improving the overall quality of asset data while providing a high level of consistency in how the agency and its stakeholders collect, manage, access, analyze and visualize its infrastructure information.
Several challenges were encountered during the ADS development. A major challenge was the diversity of stakeholders and end-users across the agency who worked in silos over the years. Another major challenge was the complexity of the asset portfolio as a result of the scale of the agency and the diversity of business lines.
To ensure early adoption and access to the ADS, the Port Authority EAM partnered with a consultant team to build the asset registry and information database (ARID), a digital resource supporting the development, coordination and publishing of the Authority's ADS and hierarchy. Beginning in 2018, the Port Authority and its consultant partner established a new workflow that introduced semantical algorithms into the asset registry database, which examines all existing and new asset requirements. This process provided an interactive and efficient way to monitor and report on data dictionary health for the Port Authority. Figure 1 represents a well-defined asset classification in ADS.
One of the critical changes from the adoption of ARID was replacing the use of spreadsheets with an asset registry database and its associated web application. The ADS database reduces complexities and confusion in using Microsoft Excel for version control and management of naming conventions and other standards. Meanwhile, the Port Authority still allows the traditional workflow of spreadsheet-based batch editing and provides powerful import and export integration capabilities. Figure 1 shows some of the asset registry and classification information as specified in EAM ADS for a pump.
With the data requirements refined and hosted in the asset registry database, there was an opportunity to enhance the connectivity between the operational and project delivery phases. Asset data requirements were established with building information modeling processes, which supported lifecycle management implementation and integrated project delivery all based on the ADS.
The Port Authority's ARID is now the record of agreement across the agency — the primary source of truth for asset registry data requirements. To ensure and expedite its effective use, a structured training program was provided to stakeholders across the agency, and the ADS application was made available online for easy access to all users. The Authority's ARID also includes EAM program-related components, documents, protocols and training materials.
The ADS and asset registry database workflow benefits the Port Authority's EAM program development and creates valuable opportunities to develop, implement and govern the ADS, ensuring minimal impact to existing business processes and reporting requirements. The successful deployment of the asset registry database was achieved by establishing data standards for assets across the enterprise, leveraging existing asset data, maintenance staff experience, technology and creating a collaborative environment for all stakeholders to participate in the roadmap process.
Source link
Computer science degrees qualify you for some of the most in-demand tech careers in design and development, analysis, and management.
As many of the largest industries integrate more complex technologies, the number of jobs for computer science majors increases. Graduates can find computer science careers in healthcare, manufacturing, business, and the government.
The Bureau of Labor Statistics (BLS) projects 13% growth in computer occupations 2020-30, resulting from demands for improved technologies, security, cloud computing infrastructure, and big data applications. These professionals develop new and exciting ways to use technology, such as enhancing revenues, product quality, and health outcomes.
Here, we explore the best careers with a computer science degree and what top candidates might look like.
Skills computer science employers want
There are many ways to advance your technology career. Aspiring computer science professionals can pursue degrees, industry certifications, and specialized training in areas like coding and data analytics. Additionally, candidates can pick up new soft skills and improve the ones they already have.
In the computer science field, soft skills can help professionals find new ways to tackle problems. They also help IT specialists communicate and collaborate. Below are some of the most useful hard and soft skills in this field.
Soft skills

Communication

Analytical

Problem-solving

Leadership

Time management

Hard skills

Mathematics

Coding

Technical writing

Software development

Networking
Best jobs for computer science majors
Computer science majors can access many of the most popular computer occupations. The widely applicable training provides a solid foundation, which professionals can leverage and build upon. Here, we look at the best careers with a computer science degree, ranking them to help readers identify the best opportunities available.
To create this ranking, we evaluated computer science careers based on salary, job demand and projected growth, remote work opportunities, work-life balance, and work satisfaction. Salary, work-life balance, and work satisfaction were weighted the most heavily.
1. Cloud engineer
Minimum degree required: Bachelor's
Years of experience required: 5-10
Good fit for:
Detail-oriented leaders with quality organizational and interpersonal skills

Analytical professionals with problem-solving abilities, creativity, and ingenuity
Cloud engineers create plans and development strategies for cloud computing networks. They base their designs on consumer needs and technological demands while upgrading and improving the existing network and systems. These engineers ensure the system is scalable and operable for all users.
2. AI research scientist
Minimum degree required: Master's
Years of experience required: 0
Good fit for:
Logical thinkers with mathematics, analytical, and problem-solving skills

Professionals with communication and interpersonal strengths

Leaders and innovators
AI research scientists look for ways to improve AI and use it in new and revealing ways. These scientists seek out problems that AI might help solve, conducting experiments and presenting and publishing the results of these tests.
3. Data scientist
Minimum degree required: Bachelor's or master's
Years of experience required: 0
Good fit for:
Analytical professionals with strengths in mathematics and problem-solving

People with a knack for creativity and ingenuity

Organized and detail-oriented leaders
Data scientists look for different ways to use data to help organizations and industries make more informed decisions. They create mining strategies, analysis methods, and various models and visualizations to make sense of the results.
4. Mobile application designer
Minimum degree required: Associate or Bachelor's
Years of experience required: 0
Good fit for:
Mobile application designers create applications for organizations, websites, and software. They design based on consumer and user needs, run the application through testing, and make upgrades and improvements when necessary.
5. Computer systems analyst
Minimum degree required: Bachelor's
Years of experience required: 0
Good fit for:
Computer systems analysts evaluate an organization's technological needs and computer systems to identify possible improvements and inefficiencies. They then plan upgrades by developing budgets and projections, while also designing and implementing the new systems and training users and administrators.
6. Software developer
Minimum degree required: Bachelor's
Years of experience required: 0
Good fit for:
People with strong communication and interpersonal skills

Creative and analytical people with a knack for problem-solving

Detail-oriented professionals
Software developers design and develop software that works on various systems. They ensure the various applications within the software and those interacting with it all work together. They collaborate with coders, engineers, and testers.
7. Software engineer
Minimum degree required: Bachelor's
Years of experience required: 0
Good fit for:
Engineers with math and computer skills

Creative thinkers with good analytical and problem-solving abilities

Ordered and detail-oriented people
People often struggle to distinguish software engineers vs. web developers. While software engineers tackle similar projects, they typically work more with consumers to create software that satisfies consumer needs. To become a software engineer, professionals need to understand the entire development process and have the skills to create many of the development tools used.
8. Machine learning engineer
Minimum degree required: Master's
Years of experience required: 0
Good fit for:
Machine learning engineers work in a niche field of information systems research. They seek ways to use machines and artificial intelligence to solve complex problems, test systems, and make projections. They also develop ways for machines to process information and sensory data.
9. Computer programmer
Minimum degree required: Bachelor's
Years of experience required: 0
Good fit for:
Professionals with computer and troubleshooting knowledge

Detail-oriented people with strong concentration skills

Analytical problem-solvers
Computer programmers write the code for software developers, fix faulty application code, and test programs and applications for errors. Programmers may have a hand in the design process and provide input on functionality.
10. Computer science professor
Minimum degree required: Ph.D.
Years of experience required: 0-3
Good fit for:
Computer science professors teach classrooms of computer science students, plan lessons, develop curriculums, and oversee lab work. Teachers also conduct their own research projects, leading teams of researchers, and publishing their findings.
11. Computer hardware engineer
Minimum degree required: Bachelor's
Years of experience required: 0
Good fit for:
Computer hardware engineers design and develop new computer components and equipment. They research hardware needs and create solutions and upgrades for automobiles, computers, and other technologies. They also test the hardware and provide input during the manufacturing phase.
12. IT project manager
Minimum degree required: Bachelor's
Years of experience required: 3-10
Good fit for:
Professionals with strong leadership, communication, and interpersonal skills

IT experts with business acumen and decision-making and organizational abilities
IT project managers oversee information technology maintenance, installation, and development projects. They manage other IT professionals, such as developers and programmers, and handle project budgets and scheduling.
13. Computer and information research scientist
Minimum degree required: Master's
Years of experience required: 0
Good fit for:
Curious academics with analytical, problem-solving, and logical thinking skills

Professionals with strong communication and interpersonal abilities
Computer and information research scientists seek out new and improved uses for technology. They research new applications and test out possible solutions using existing technologies, publishing and presenting their findings.
14. Network and computer systems administrator
Minimum degree required: Bachelor's
Years of experience required: 0
Good fit for:
Multitaskers with analytical mindsets

Problem-solvers with strong communication and interpersonal skills

IT professionals with broad technological skill sets
Network administrators oversee the daily operations of an organization's networks. They perform upgrades, regular maintenance, and troubleshooting whenever necessary. They also train users and look for opportunities to improve network performance based on organizational needs.
15. Web developer
Minimum degree required: Bachelor's
Years of experience required: 0
Good fit for:
Creative-minded professionals with coding and problem-solving skills

People with strong communication and customer service abilities

Detail-oriented professionals
Web developers create websites for consumers based on the requirements of management and end users. They write code, integrate graphics and applications, and evaluate performance, traffic, and user concerns. Becoming a web developer requires professionals to regularly refresh their skills and application knowledge to keep websites updated and intuitive.
16. Video game developer
Minimum degree required: Associate or bachelor's
Years of experience required: 0
Good fit for:
Programmers with communication and interpersonal skills

Problem-solvers with original and creative thinking

IT professionals with diverse technical abilities
Becoming a video game developer requires versatility. Video game developers create various aspects of video games, including applications, coding, gameplay mechanics, and user interfaces. They work with the game management, production staff, and user test groups to develop the most user-friendly end product.
17. Computer network architect
Minimum degree required: Bachelor's
Years of experience required: 5
Good fit for:
Computer network architects design networks based on organizations' needs and business goals. They may need to upgrade the hardware, install applications, troubleshoot, and secure the networks. They also research new solutions to improve network performance and outcomes.
18. Information security analyst
Minimum degree required: Bachelor's
Years of experience required: <5 years
Good fit for:
Information security analysts secure organizational data and information from threats. They test networks and systems to identify potential attacks and weaknesses, put protections in place, and monitor suspicious activity. They also report malicious activities and prepare backups.
19. Computer support specialist
Minimum degree required: Associate or bachelor's
Years of experience required: 0
Good fit for:
Computer support specialists provide users with assistance, troubleshoot technical problems, and test systems to identify issues. They may work directly with networks, specific applications, or an array of services. These specialists may also provide technical services within organizations.
Freelance careers in computer science
Modern technology allows IT professionals to access devices remotely. In many cases, technical problems can be diagnosed and solved from anywhere, paving the way for freelancers to take on previously in-house computer science careers.
According to IEEE Computer Society, most of the biggest computer science professions — including programmers, computer system analysts, and computer support specialists — offer freelancing opportunities. Freelancers can manage their own projects and schedules and build their own network of clients through professional organizations and events.
Here are some possible pros and cons of freelancing compared to traditional full-time employment.
How do I start a career in computer science?
The computer science field welcomes professionals from various backgrounds. According to the BLS, most computer occupations require a bachelor's degree in computer science or a related field.
What fun jobs can I get with a computer science degree?
While fun is subjective, computer science degrees can lead to many exciting careers. Some possible examples may include web developers, video game developers, and professionals working with artificial intelligence.
Which branch of computer science is in demand?
According to the BLS, the most in-demand branches of computer science are cybersecurity, cloud computing, and big data.
Source link