The pandemic brought a lot of changes to our work and personal lives as many brands had to make drastic changes to stay safe.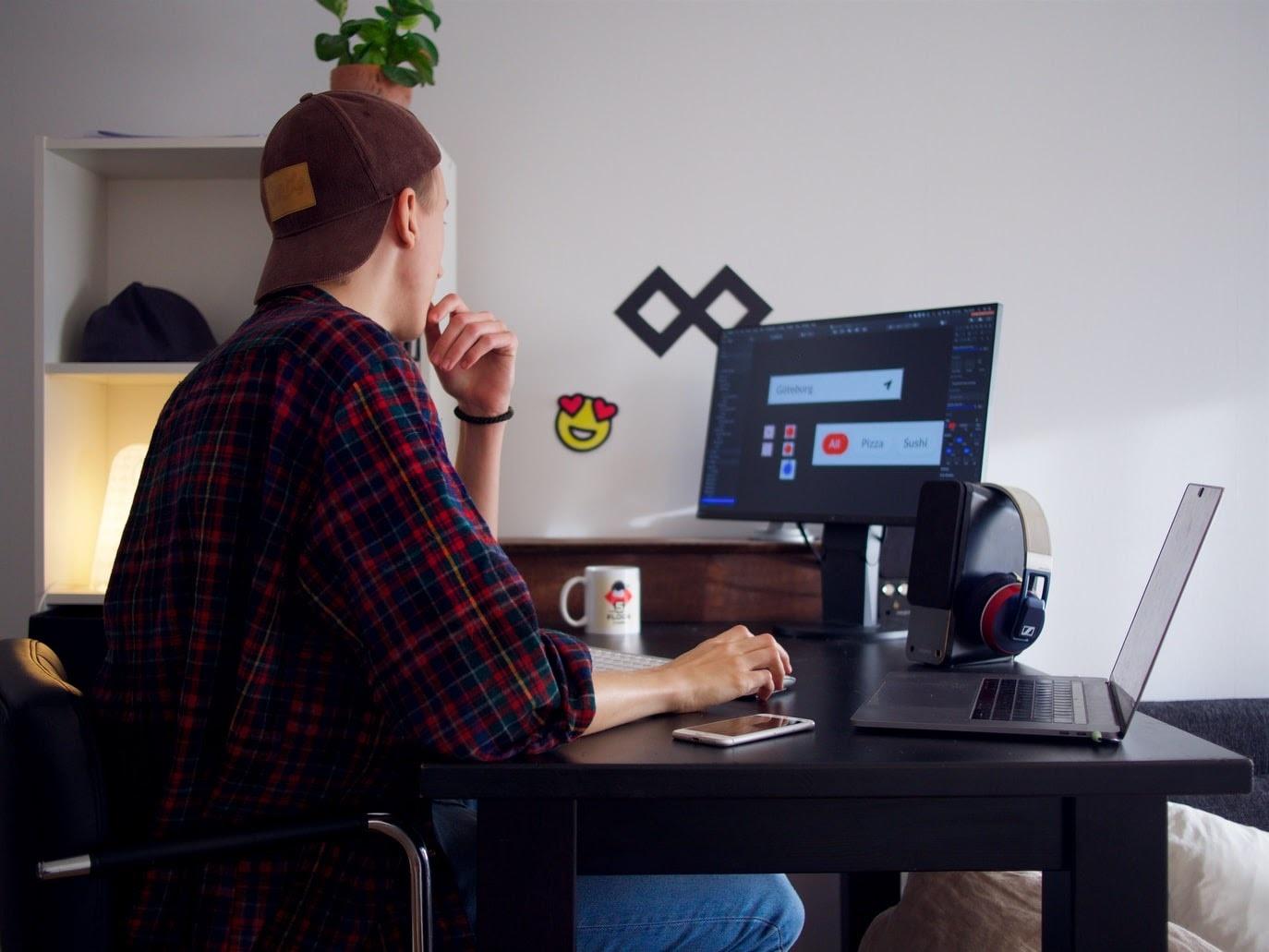 So many people were left with no jobs for months, while others had to start adjusting to remote work. Whatever your experience was, it couldn't have been easy to experience such a drastic change to your everyday routine.
Given the state of business globally, many people had to find other ways to make money online. Some people revived old blogs they had left dormant, while others became full-time influencers, affiliate marketers of drop shippers. There are several ways to make money online, and as the world gradually returns to the norm or learns to deal with the virus, it is more crucial now to test the waters of online income and possibly find a business channel that works for you.
Now, restrictions have eased into more mobility, yet the pandemic, our experiences, and the identified ways to make money remain. In this article, we highlight six lucrative online money-making ventures that can make you good money online while you grapple with surviving the pandemic.
1. Create and Sell Online Courses
Do you know that you can monetize your knowledge by teaching others through online courses? According to Wikipedia, a course is a unit of teaching that typically lasts one academic term. It is led by an instructor or more while covering an individual subject. What is that subject or skill you know completely? Something no one can talk about as passionately as you do. What about that skill people frequently ask you questions about? Yes, that knowledge can be monetized by creating a comprehensive online course on any resource site and continuing to make it your niche. You may need a good HD camera, lighting, editing software, a green screen, a script, etc. When your course is ready, pick a reliable hosting platform and start selling.
2. Own an Online Store on eBay
Firstly, decide what you want to sell on eBay. It can be anything, down to old textbooks, just make sure that they are in great condition, then create an eBay profile and improve on it. Advisably, become a buyer on eBay first before you become a seller. This way, other buyers can see that you have an eBay history, and they will be more trusting. Do your research on the cost of being a seller, charge the best price for what you are selling, and start with low bids to attract buyers. Take good quality pictures of your items, pay attention to auctions during peak periods, and you are good to go.
3. Work as a Freelancer
As a freelancer, you are self-employed, but your services are paid for by those who need them. Online platforms like Fiverr, Upwork, Freelancer, etc., allow you to put out what service you are willing to sell. After meeting a client or more, you can transact on the platform and be paid for the services you render. Copywriting, blogging, website development are some of the best-selling skills on freelance platforms, so maybe you should consider any of these.
4. Start a YouTube Channel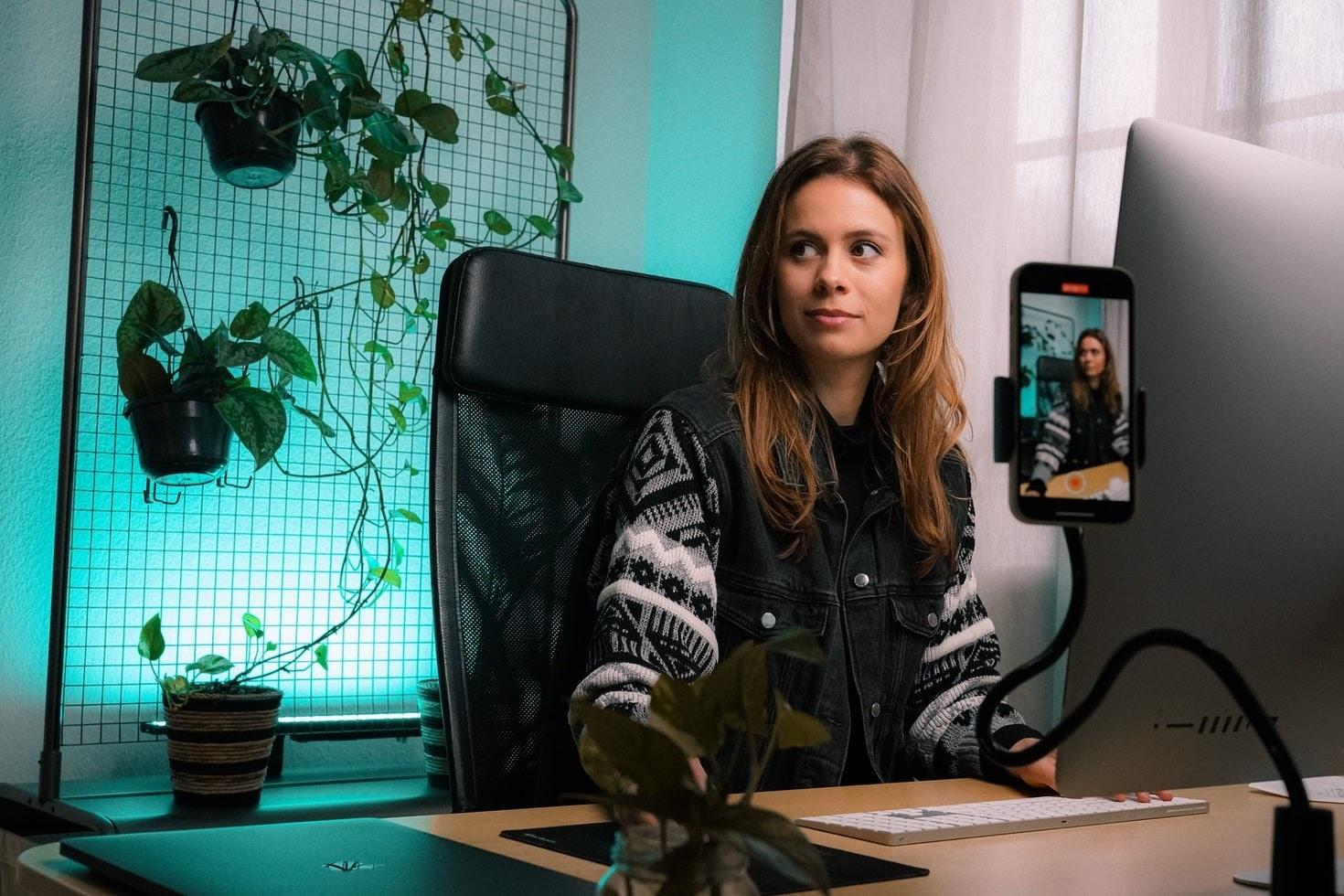 YouTube is a video streaming platform that is more or less considered an online university. You can earn money from being a YouTuber because YouTube pays its active users who have been able to garner subscriptions from those who find their content useful. Once you download the app and sign up, you can go ahead to create a channel that is streamlined to what you are passionate about. The more subscribers and views you get, the more you earn.
5. Affiliate Marketing
This is another word for network marketing. In affiliate marketing, you make money through your direct network, who in turn advertise to their network, and that product or service can get more clicks and sales. So, to begin affiliate marketing, pick a good product or service and register online to be an affiliate. From then on, anyone who accesses the choice product or service through your referral code gives you more earning power.
6. Publish an Ebook
We all have a book inside of us and you are no exception. Write about anything, whether fictional or non-fictional. Ensure that what you are writing about is well thought out and carries a message, as a solid theme is what will sell your book even more. Go to platforms like Fiverr, Selz, Sellfy, Payhip, Amazon, Blurb, Google Play, E-Junkie, Feiyr, etc., to sell your ebook or audiobook.
With these aforementioned money-making schemes, we hope to see you smiling at the bank no matter the craziness brought by the pandemic.
Source link
If you're looking for ways to earn extra money beyond a day job, numerous websites and apps can help you…
If you're looking for ways to earn extra money beyond a day job, numerous websites and apps can help you do just that.
In many cases, you can leverage resources you already have — your phone, your car, the junk in your garage — to earn additional income.
You'll see what we mean in a moment. Here are 30 ideas that can help you make some extra cash.
See:
35 Ways to Save Money.
]
Use Your Car to Make Money
With this strategy, keep in mind that you'll spend money on gas, your insurance may go up and your car will experience wear and tear. But your car can be a major resource to help you earn money through these services:
— Uber
To be an Uber driver, your car can't be 15 years old or older, and it has to have at least four doors. You need to have at least one year of driving experience (three years if you're under 23). The amount of money you'll earn depends on how much you drive and where you live. But you'll be paid upfront for every drive, and any tips you receive are all yours.
— Lyft
You must be at least 21 to drive for this ride-hailing service, and you'll need to undergo a criminal background check. Your car has to have at least four doors. As for the money you'll make, it's the same deal as Uber: It depends how much you drive and where you live. You're paid by the mile and minute, and tips and bonuses are all yours.
— Postmates
You need to be at least 18 to deliver restaurant-prepped meals and goods through this courier service. You'll be making deliveries, which is usually done by car, but you could also use a bicycle, the bus or hoof it on foot. The rate you receive depends on when and where you're making deliveries.
— Instacart
If you are a full-service shopper, you'll make grocery deliveries through Intacart. How much you earn varies: You might make $7 to $10 per delivery if you're shopping and delivering. While the gig is pretty straightforward, you may have to attend an in-person orientation, and there will be paperwork, like a W-9 or W-4 tax form, depending whether you're working as an independent contractor of a part-time employee.
— Getaround
With this service, you rent out your car when you aren't using it. Rates are generally between $6 and $10 an hour, and you'll keep 60% of that while Getaround takes a 40% cut. That may sound like a lot, but your car will be insured, and Getaround also covers roadside assistance. Your car must be at least a 2005 model or newer and can't have more than 125,000 miles on it.
— DoorDash
To deliver food door-to-door with this service, you need to be 18. Obviously, a car is great, but a motorcycle or scooter is fine, and in some cities, you're allowed to deliver by bicycle. DoorDash's main concern is that you pick up food from a restaurant and have reliable transportation to get meals to customers. There are a few other rules, like agreeing to a background check.
— Carvertise
With this service, your car becomes something of a mobile billboard (without damaging its paint job). Generally, drivers earn around $100 a month, which should pay for at least some of your gas, but Carvertise says you might be able to make up to $300 a month. You'll need to be at least 21, have a good driving record and drive a car that isn't from the 1990s or older.
— Wrapify
This is a similar company. The website suggests, however, that you'll make $196 to $452 a month, depending on the level of advertising. The brands Wrapify works with tend to be household names, and some vehicles, the website notes, are too hard to wrap ads around. So if you own a Hummer, Wrangler, PT Cruiser, HHR, VW Beetle or a soft-top convertible, you're out of luck. Alas, it also doesn't wrap motorcycles or motorhomes.
[
READ:
Best Food Delivery App Companies to Work For.
]
Make Money While Shopping
If you're saving money, you can argue that you're making money. But don't get carried away using these sites to get deals. You are spending money with these sites — just less money.
— Rakuten
You may know this company by its previous name, EBates. You earn cash back when you shop at stores partnered with Rakuten. Generally, you'll get around 1% to 3% cash back, though it's not uncommon to find deals where you'll get 5% or 6% cash back and even up to 10% or more cash back. This can be a good deal if you're planning to do some online shopping anyway.
— RetailMeNot
This is also a cash-back site, and you'll find coupon codes and promo codes, just like you can on Rakuten. You'll save money using either website, but again, you're spending money to "make" this money.
— Capital One Shopping
This service specializes in finding the best price on products you buy online or in stores. It was previously called Wikibuy, but Capital One purchased it a couple years ago. Capital One Shopping is a free browser extension, and you don't need a Capital One credit card to use it. Its cash-back option is somewhat limited; you don't get cash deposited in your account like with some cash-back sites, but you can get points to redeem for gift cards.
— Fetch Rewards
You take a photo of the receipts you collect from stores and restaurants, and then you get points that turn into rewards — most, if not all, which will be digital gift cards. It does seem easy enough if you get into the habit of taking those photos. Keep in mind that if your account is inactive for 91 days, your points will expire.
[
READ:
Best Coupon Websites, Browser Extensions and Apps.
]
Make Money While Exercising
Really, there's nothing to consider: It gets you out moving and away from the junk food, and you can earn extra money as well.
— Sweatcoin
This is an app that you download, and as long as your phone stays with you, you end up earning digital cash as you walk around or run. You can exchange sweatcoins at the app's storefront to buy things, or you can donate them to charity. The website says it doesn't sell customers' data; it partners with brands that want to reach health-conscious consumers.
— HealthyWage
This is a website where you bet money that you can lose weight in a certain amount of time. (Your weight needs to be verified, which you can do by sending in a video or by having a HealthyWage "referee" remotely witness you stepping on your scale.) If you lose the desired weight, you win prize money — and the money you bet. If you don't lose weight, you don't win money — and you lose the money that you've bet. What you win depends on how much you bet and if you're successful at losing weight. Because if you aren't careful when using this site, you may lose money instead of weight.
— MyAchievement
This is an app that pays you to track your steps as well as other activities, such as the time you sleep or how much you're eating. (The company partners with health companies for market studies.) You can earn $10 for every 10,000 points you collect. Unfortunately, one step does not equal one point. It may take you a while to compile 10,000 points. In fact, the most points you can collect per day is 80.
Make Money Doing Odd Jobs
If you're handy around the house or have a specialized skill, you can monetize your talents with these apps and sites.
— TaskRabbit
With TaskRabbit, you can sign up and agree to do odd jobs in your area, like assembling furniture or cleaning bathrooms. Or you can become a "tasker" and set up a profile with the services you'll gladly do along with how much you'll charge — and then people can find you on the website. You can set your own rates. It's probably not going to make you rich, but if you're a handy person, you might be able to make some decent side income.
— Fiverr
If you don't want to leave the house, and you have a skill you can do without leaving your home — say you're a good writer or artist, or you're skilled with video editing — this may be a good website for you. It does take a 20% commission. But on the plus side, while the website may have once been known for charging $5 for services, you're allowed to charge as much as $995 for services.
— UserTesting
If you apply on UserTesting.com and are accepted, you will get paid to test how various websites and apps work. You'll need to complete a short practice test and fill out some basic information. Your computer or phone will also need to be relatively new. You can earn $4 for every five-minute test you take, $10 for every 20-minute test and between $30 and $120 for participating in live interviews, offering your insights and thoughts about various websites and apps that you've tested.
Make Money by Selling Stuff
Earn money by clearing away the clutter. Think of all the CDs and books you've thrown away in the past because you weren't sure if anyone wanted them. That practice can be a thing of the past.
— Decluttr
This is a website where you can sell used CDs, DVDs, games, books and electronics like phones, tablets and game consoles. You scan items with your phone, and you'll be given an instant offer on your item. You then print out a prepaid label (assuming you accept the offer) and send your stuff for free. Assuming what you've sent isn't damaged, you'll get a check or a direct deposit. You might get a few bucks (or cents) from an old DVD or CD, but you also might get $100 for, say, an old smartphone.
— EagleSaver
This site specializes in buying books (no textbooks), CDs, DVDs and video games. You can also ship these to EagleSaver.com for free after getting an instant quote for whatever you have to sell.
— Ziffit
This website and app specializes in buying books. You scan or enter the barcode of the book, get an instant price, and ship the books (for free) using the website's FedEx service.
— SellCell
This is a website where you can sell your cellphones, tablets, smart watches and other tech. It finds cellphone buyback companies for you, and once you type in the make and model of your phone or other device, you'll get offers. Select the price you want, and you'll ship your device to the buyback company for free (usually, the buyer will offer a shipping label that you can print out). Soon after, you'll get your money (sometimes by check, and sometimes by direct deposit or PayPal; it depends on the buyer).
— Poshmark
Sell high-end fashion through this app and website. If you own a lot of brand-name clothing, you're in luck. If you manage to sell an item for under $15, Poshmark will collect $2.95 as its commission. If you sell something for $15 or more, it'll take 20%. Customers pay Poshmark, and then you take the money from your Poshmark account, either by direct deposit or a check.
— Facebook Marketplace
Facebook Marketplace connects sellers and buyers, and it can be a nice way to earn a buck. Plus, Facebook doesn't take a commission unless you're selling items from an online Facebook store. Still, you'll probably have to meet your seller somewhere (ideally in a public place).
— Stillwhite
Most people will use this website or app maybe once or twice, if at all. Still, if you have a used wedding dress that you're willing to part with, here's where you could sell it. There is a list of online retailers that you can't sell a dress from on Stillwhite.com, and you have to pay a $20 listing fee (if you have multiple dresses to sell, that $20 will go down), but there is no commission to pay if you make a sale.
[
See:
Best Buy and Sell Apps for Used Stuff.
]
Make Money by Investing
Investing is never a sure thing. Before you get too excited and sink a lot of money into investments, read through the fine print on each website.
— Acorns
It's a neat idea: If you sign up for Acorns, it will round up the purchases that you make with a credit or debit card, and that money will go into a robo-managed investment portfolio. Still, there are monthly charges ($1 to $5 a month, depending how you set things up) that may offset the gains you're earning from your investments.
— Fundrise
This is an online real estate company that lets everyday investors purchase private commercial and residential properties by combining their money through an investment platform. In other words, if you've never been wealthy enough to invest in real estate, this is one way to do it. That said, you'll need a minimum of $500 to invest, and there are fees (an annual management fee of 0.85% and advisory fee of 0.15%, and possibly other fees, depending on how much you're investing).
— DiversyFund
Somewhat similar to Fundrise, you'll need a minimum of $500 to invest. There are no management fees, which is nice, but as DiversyFund mentions on its FAQ page, you won't see any return on your investment for five years. That is, if you see a return on your investment.
Make Money by Offering Your Opinions
A lot of survey websites make you work pretty hard to earn cash, and granted, you'll never get rich offering your opinion. But these sites could add to your bottom line.
— Google Opinion Rewards
Basically, you answer questions and provide feedback for Google, and you get credits that you can use at the Google Play Store. You can direct the credits toward purchases of apps, music, games and movies.
— FindFocusGroups.com
Some focus groups will pay a decent amount of money — like $50 or $100 or more — especially if you're going to be spending, say, an hour or so offering your opinion on products or services. You might be asked to spend an hour and a half answering questions about your use of social media, or discussing your favorite brands of pasta or hot beverages. There will be plenty of focus groups that you won't be a good fit for, but you should be able to find some that offer cash for your opinions.
More from U.S. News
30 Apps and Websites to Help You Make Money originally appeared on usnews.com
Update 10/20/21: This story was published at an earlier date and has been updated with new information.
Source link
Boston Public Schools (BPS) Superintendent Brenda Cassellius announced in a press conference at City Hall Thursday that the district is facing staffing shortages ahead of the start of the 2021-22 school year.
Cassellius said the district is still looking to fill up to 60 bus driver positions, as well as bus monitor roles. She also described 150 open positions on the district's food and nutrition services team, including managers and cooks.
School for first-graders through high school seniors begins Sept. 9. Pre-K and kindergarten students return Sept. 13.
Cassellius cited many recent retirements in the district as well as a nationwide shortage in bus drivers in reference to the local shortage.
According to the results of a survey released earlier this summer by School Bus Fleet, a media group focused on student transportation, only 5% of school bus contractors surveyed said they were experiencing no shortage of drivers; nearly half of the respondents said their shortage was severe — 11% to 15% short — or desperate — at least 16% short.
At the conference, Cassellius said BPS currently has 656 of the 700 to 720 drivers they aim to hire regularly. By the standards in the survey, the BPS driver shortage would be moderate — 6% to 10% short.
"My team is in the process of determining the potential impact of these challenges for our students and exploring every alternative and all possible solutions," Cassellius said.
She said the district anticipates some drivers are not coming back to work for BPS because they are caring for family members due to the COVID-19 pandemic or because some might not want the vaccine — which they would be required to receive under the city's mandate that municipal employees show proof of vaccination or undergo weekly testing.
Acting Mayor Kim Janey said that she had spoken with drivers who want the shot but struggle with access and said the city has been taking steps to bring vaccines to school bus drivers who want them.
"Through my conversations with the bus drivers, there has been an interest in getting more bus drivers vaccinated," Janey said. "It's why we're setting up vaccine clinics in the bus yards, as they have requested, so we will continue to work with them to get their team vaccinated."
Cassellius said that as the district works on hiring new bus drivers, it is also looking into rerouting and lightening the load. She said BPS sent a message to parents communicating about the shortage and asking if they will decline to use the school bus system, which would allow the district to consolidate some of its routes.
At the conference, Cassellius, Janey and representatives from groups partnering with the district — such as CIC Health, which runs BPS's COVID-19 testing, and Boston Medical Center (BMC) — also spoke about the steps schools are taking to protect students as they return to all in-person classes.
Cassellius described the schools' approach, which focuses on mask use, ventilation and air quality, vaccination of eligible individuals and testing to mitigate the spread of the virus as all students return under guidance from the Massachusetts Department of Elementary and Secondary Education that prohibits remote instruction.
The district has been working with BMC to run vaccine clinics at schools. Cassandra Pierre, an associate hospital epidemiologist at BMC, said the collaboration has led to the administration of 1,319 doses of the vaccine, including in 800 children from the ages of 12 to 19. She said they have held 27 vaccine clinics in conjunction with the district and have 51 more schools currently planning events.
According to data released by the city, 87,575 residents between the ages of 12 and 24 have received at least one dose of the vaccine as of Aug. 24. Of those, 13,726 are between 12 and 15, about 60% of that age group.
It is the lowest vaccination rate of any age group of eligible residents in Boston, but at the Sept. 1 Boston School Committee meeting, Boston Chief of Health and Human Services Marty Martinez said the numbers for that age group are increasing. The vaccination rate of 12- to 15-year-olds has risen about 7% since the start of August, the largest increase in the vaccination rate of any age group in the city.
Catherine De Jesús Martinez, a student at BPS's Boston International Newcomer Academy, said she encourages her fellow eligible students to get the vaccine.
"To all the students, I really recommend y'all get vaccinated," De Jesús Martinez said. "It is something safe and it is something that's going to help us return to the world we once knew."
Tim Rowe, CEO and founder of CIC Health, the organization that runs COVID-19 testing for the district, expressed optimism about the state of the testing program, describing a streamlined process for BPS staff and students, compared to the spring semester.
"Our purpose here is to make it safe to come back to school and we don't know, with Delta, how this will unfold, but we do know that since August of last year when we started testing, none of the schools we tested had outbreaks and none of the schools where we tested had to close," Rowe said.
Pierre said it remains important that Boston maintains good protocols to continue protecting Boston residents, especially school-aged children, many of whom are not old enough to be eligible for the vaccine.
"We know that as the weather gets cooler and people move indoors, we will see an increase in COVID-19 infections in our area, including in children," Pierre said. "We need to do everything in our power to protect them."
Janey said that the city should make sure to prioritize safe habits as the school year begins.
"I am urging every family to put masks, testing and vaccines on your back-to-school lists," she said.
Source link
The basis of trading remains the same, however, what is being traded and the governing regulations in each country are essentially the key differentiators.
What is Commodity Trading?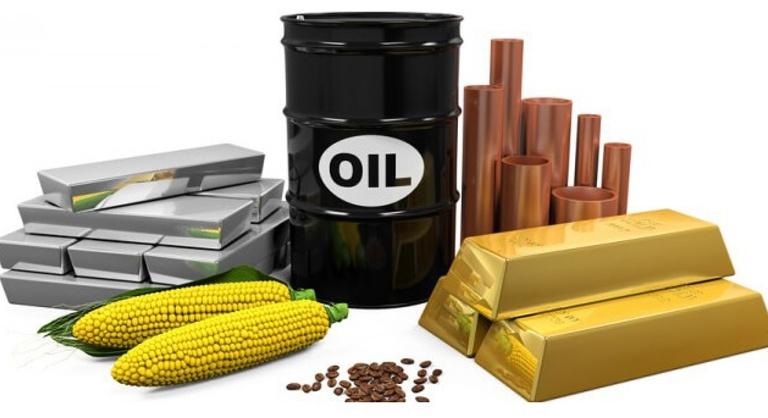 Commodity trading can be defined as the buying and selling of various assets, typically futures contracts, which are based on the price of an underlying physical commodity. There are four main type of commodities, namely energy, metals, agriculture and livestock. The price of commodities fluctuates based on supply and demand, which is a basic economics concept. The investment and profit-making opportunity arises from the supply and demand trends, and investors often diversify across asset classes, which is always advised.
Unpacking Forex Trading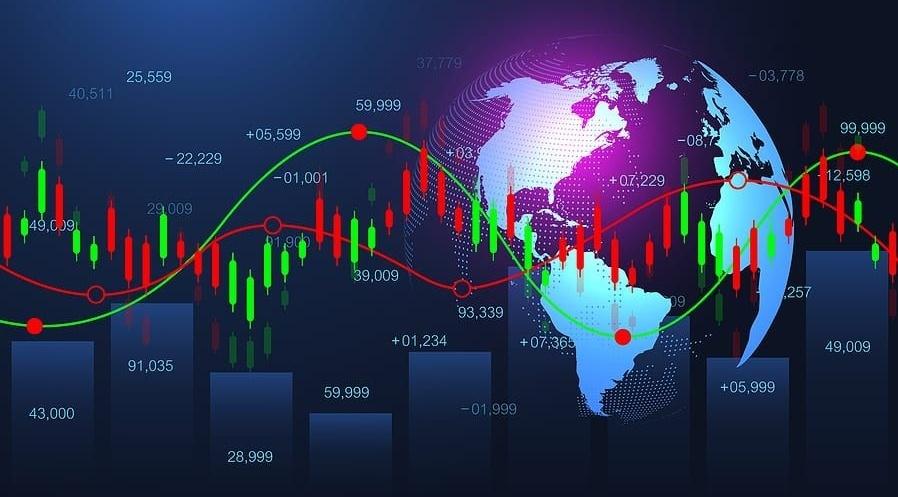 Forex (foreign exchange) can be defined as the process of exchanging one currency into another for international trade purposes, profit-making or travel, amongst others. When it comes to profit-making and trading purposes, it is said to be one of the easier investment options for those looking to explore the markets and the world of trading. The forex market is currently the biggest and most liquid financial market in the world, which is why it remains appealing to many. It is also considered a worthwhile starting point for novices, because through the use of the right tools, resources and broker, it is very possible for one to make a success of forex trading. USD, GBP and EUR trading is quite popular amongst traders because of how active these countries are in global trade activity. Moreover, they are considered relatively stable and not prone to too many fluctuations. The USD, in particular, forms part of the major currency pairs and is widely acceptable for international trade.
How Commodity and Forex Trading Differ
Although the concepts of commodity and forex trading are relatively similar, the main difference lies in what is being traded, which has been clarified above. With this information, one can then make a choice and decide which option suits them best. While some prefer commodities trading because it is physical goods that they can interact with on a daily basis, others prefer forex trading because it has been widely popularised and there is a wide selection of resources and teachings that can be accessed on the internet. Another difference between the two is that forex and commodities can be traded on a futures exchange, but commodities cannot be traded on the forex market. Additionally, commodity trading is highly regulated all over the world, while forex trading is much less regulated and the regulations differ in each country. This is mostly because forex trading is still being introduced in some parts of the world, while others jumped on the bandwagon quite some time ago. As such, the level of regulation is based on the attention that the authorities and regulatory bodies of that particular country give to forex trading. Forex traders also use more leverage than commodities traders, although both types of trading do use it. Further, commodity exchanges have limits while forex does not. This is mostly because forex is conducted over the counter.
For anyone who is looking to find common ground or a hybrid between the two, they can consider trading commodity-based currencies, such as the AUD and CAD. The AUD is said to have a positive correlation to the price of spot gold, while the CAD has a positive correlation to the price of crude oil.
Source link