Anyone who missed out on top tips from this year's XpoNorth creative industries conference has a chance to catch up as the economic insight panels are available to play back on the XpoNorth YouTube channel from today, Monday, October 25.
Tim Wright, XpoNorth's digital sector specialist, said: "Our 2022 event showcased a range of panels that explore new thinking and throw light and understanding on our dynamic economy. Through our ongoing coverage of this we aim to help the creative and cultural sectors of the Highlands and Islands continue to thrive and grow.
"The economy can be very changeable and whilst there are some ever-present fundamentals as to how we create value and earn a living from our activities, the range of ways in which we can do that does vary. Sometimes unexpected events, like the recent Covid crisis, force us to reconsider quite dramatically how we go about doing what we do.
"At XpoNorth we try to keep everyone up to date with what they might want to consider as they evolve, and how they can change and pivot when needed. Our economic sessions are a great way to take in valuable insights on key topics and we are pleased to have made these available online. We would urge those who missed out or want to remind themselves to have a look and utilise what it is on offer."
Panels available to view include Working the Crowd, which explored the opportunities that emerge from the "crowdeconomy", when organisations look externally for value creation, for example through crowdsourcing, crowdfunding and co-creation.
The often overlooked B2B application of podcasting is delved into with The Reset with writer and broadcaster Sam Delaney, the chief executive of podcast production company 11-29 Media, who explains how it can deliver brand engagement and fuel business growth.
Future of Retail highlights the evolution of the industry in a difficult climate and how it has an increasingly significant part to play in extending the experience of those visiting heritage centres.
The retail theme is further explored in Exit Through The Gift Shop: Continuing the Museum Experience as experts discuss how to make it an essential part of every visit and help your museum maximise its retail return.
In Shared Perspectives: Driving Culture Through Place, viewers can learn how geography shapes and defines culture and how this creates meaning and value for communities and businesses.
Who possesses this landscape? – The man who bought it or I who am possessed by it, includes speakers Murray Ferguson, planning and place director with Cairngorms National Park, and Dennis Holm, senior lecturer at the University of the Faroe Islands, who consider how geography shapes and defines culture and how this creates meaning and value for communities and businesses.
Raising money is an essential part of the creative industries but can be one of the most challenging. This is explored in the Expert on Expert: Why Investors Care About the Arts session as Edward Crozier (current chairman of The Theatre Royal, Glasgow) and Diane Mulcahy (head of private equity at the Kauffman Foundation and author of The Gig Economy) demystify the art of fundraising.
Driving Change – innovation, technology and new consumer expectations illustrates how more ambitious digital strategies are affecting customers, with leading figures in digital technology looking at new consumption trends and how businesses are adapting to ensure they can meet these demands.
Digital innovation is also explored in A&R Worldwide Global Music Market Overview as music industry experts discuss what the future looks like beyond the pandemic and if new ways of working will become the norm.
XpoNorth 2021 returned virtually for the second year on June 16 and 17 and attracted creative industry leaders, academics, investors and makers and creators from around the world.
The event, which took 12 months to plan, was delivered by Ironworks Venue, who supported the delivery of 46 sessions covering a wide range of creative economy topics with 90 international, high-level speakers contributing to the programme.
For information on upcoming XpoNorth events visit www.xponorth.co.uk
---
Do you want to respond to this article? If so, click here to submit your thoughts and they may be published in print.
---
Source link
Oct 26 (Reuters) – The U.S. Centers for Disease Control and Prevention (CDC) confirmed on Tuesday that an aromatherapy spray sold by Walmart Inc (WMT.N) or one of its ingredients caused a bacterial infection in four people earlier this year.
Walmart last week recalled about 3,900 bottles of the spray, which was manufactured in India and sold at about 55 stores and on its website between February and October, after the bacteria was identified by the public health agency. read more
Walmart said on Tuesday it would continue assisting the agencies in their investigation.
"As part of the recall we proactively put plans in action to notify customers and prevent further product sales while federal agencies continue their investigation," the U.S. retailer said.
The infection, Melioidosis, is caused by a rare and sometimes fatal bacteria called Burkholderia pseudomallei, which is predominantly found in tropical climates.
The bacteria was identified last week by the public health agency in the spray at the home of a Georgia resident who fell ill.
It genetically matched the strains in the patient as well as three others in Kansas, Minnestota and Texas infected since March, the agency said on Tuesday.
Reporting by Amruta Khandekar and Ann Maria Shibu; Editing by Devika Syamnath, Arun Koyyur and Sherry Jacob-Phillips
Our Standards: The Thomson Reuters Trust Principles.
Source link
Fiverr International (FVRR) closed the most recent trading day at $183.90, moving +0.46% from the previous trading session. This move outpaced the S&P 500's daily loss of 0.03%.
Heading into today, shares of the online marketplace for freelance services had gained 4.56% over the past month, outpacing the Retail-Wholesale sector's gain of 1.29% and the S&P 500's gain of 3.59% in that time.
Investors will be hoping for strength from FVRR as it approaches its next earnings release. On that day, FVRR is projected to report earnings of -$0.04 per share, which would represent a year-over-year decline of 133.33%. Our most recent consensus estimate is calling for quarterly revenue of $70.9 million, up 35.44% from the year-ago period.
FVRR's full-year Zacks Consensus Estimates are calling for earnings of -$0.13 per share and revenue of $285.92 million. These results would represent year-over-year changes of -144.83% and +50.87%, respectively.
Any recent changes to analyst estimates for FVRR should also be noted by investors. Recent revisions tend to reflect the latest near-term business trends. With this in mind, we can consider positive estimate revisions a sign of optimism about the company's business outlook.
Our research shows that these estimate changes are directly correlated with near-term stock prices. We developed the Zacks Rank to capitalize on this phenomenon. Our system takes these estimate changes into account and delivers a clear, actionable rating model.
The Zacks Rank system ranges from #1 (Strong Buy) to #5 (Strong Sell). It has a remarkable, outside-audited track record of success, with #1 stocks delivering an average annual return of +25% since 1988. The Zacks Consensus EPS estimate has moved 157.41% lower within the past month. FVRR is currently a Zacks Rank #4 (Sell).
The Internet – Commerce industry is part of the Retail-Wholesale sector. This industry currently has a Zacks Industry Rank of 218, which puts it in the bottom 15% of all 250+ industries.
The Zacks Industry Rank includes is listed in order from best to worst in terms of the average Zacks Rank of the individual companies within each of these sectors. Our research shows that the top 50% rated industries outperform the bottom half by a factor of 2 to 1.
You can find more information on all of these metrics, and much more, on Zacks.com.
Bitcoin, Like the Internet Itself, Could Change Everything
Blockchain and cryptocurrency has sparked one of the most exciting discussion topics of a generation. Some call it the "Internet of Money" and predict it could change the way money works forever. If true, it could do to banks what Netflix did to Blockbuster and Amazon did to Sears. Experts agree we're still in the early stages of this technology, and as it grows, it will create several investing opportunities.
Zacks' has just revealed 3 companies that can help investors capitalize on the explosive profit potential of Bitcoin and the other cryptocurrencies with significantly less volatility than buying them directly.
See 3 Crypto-Related Stocks Now >>
Fiverr International Lt. (FVRR): Free Stock Analysis Report
To read this article on Zacks.com click here.
The views and opinions expressed herein are the views and opinions of the author and do not necessarily reflect those of Nasdaq, Inc.
Source link
Author Judith Keim is pleased to announce the upcoming release of her new romantic women's fiction novel, The Desert Flowers – Lily. Released by Wild Quail Publishing on October 14, 2021, the book is already receiving rave reviews from readers and reviewers. This is the second book in her Desert Sage Inn Series.
Three talented women brought together by a man's love…
When Lily Weaver is asked to help Alec Thurston, the one man she's ever truly loved, and to come to Palm Desert, California, she doesn't hesitate. He's dying of cancer and needs her help in overseeing the sale of his hotel, The Desert Sage Inn, to another hotel group. For five wonderful years, she was his assistant at the hotel until he kindly told her their relationship was getting too serious, and he helped her find other work. With her organizational skills and attention to detail, she's his perfect choice to oversee the details of the sale to help make a smooth transition while maintaining the reputation of the upscale property.
Unappreciated in her job with a law firm in New York State, she's eager to leave it and the cold weather to head for the desert. Her only regret is leaving her sister and three-year-old niece behind. Lily arrives at Alec's house to find two other women summoned to help him. Rose Macklin was once the social director at Alec's hotel, and Willow Sanchez is like a daughter to him. They join forces to help him, lovingly accepting his nickname for them—the Desert Flowers, similar to the well-known Charlie's Angels.
As Lily forms her friendship with the other women, she becomes intrigued with the man the hotel company has put in control of the transition. Brian Walden is a war veteran who has never married and is someone who Lily finds, to her delight, she can talk to about most anything when they meet up for early morning walks. Disaster strikes them both as they're falling in love. Lily ends up having to raise her niece, and Brian is left with a son he never knew he had. It seems only natural that they turn to one another for help, and Lily wonders if this is as Alec might have planned all along.
A series for those who love stories about strong women facing challenges and finding love and happiness along the way.
Book Information:
The Desert Flowers – Lily
The Desert Sage Inn Series, Book 2
By Judith Keim
Publisher: Wild Quail Publishing
Release Date: October 14, 2021
ISBN: 978-0999900925
ASIN: B08YB884SD
Pages: 286
Genre: Contemporary Romantic Women's Fiction
About the Author:
Judith Keim enjoyed her childhood and young-adult years in Elmira, New York, and now makes her home in Boise, Idaho, with her husband and their two dachshunds, Winston and Wally, and other members of her family.
While growing up, she was drawn to the idea of writing stories from a young age. Books were always present, being read, ready to go back to the library, or about to be discovered. All in her family shared information from the books in general conversation, giving them a wealth of knowledge and vivid imaginations.
A hybrid author who both has a publisher and self-publishes, Ms. Keim writes heart-warming novels about women who face unexpected challenges, meet them with strength, and find love and happiness along the way. Her best-selling books are based, in part, on many of the places she's lived or visited and on the interesting people she's met, creating believable characters and realistic settings her many loyal readers love. Ms. Keim loves to hear from her readers and appreciates their enthusiasm for her stories.
To sign up for her newsletter, go here: http://eepurl.com/bZ0ICX
Contact:
Website: https://judithkeim.com/
Twitter: https://twitter.com/judithkeim
Facebook: https://www.facebook.com/Judith-Keim-184013771644484/
Instagram: https://www.instagram.com/judithkeim/
Book Bub: https://www.bookbub.com/authors/judith-keim
Amazon Author Page: https://www.amazon.com/Judith-Keim/e/B00THNL4VA/ref=ntt_athr_dp_pel_1
BookBuzz: http://bookbuzz.net/contemporary-romantic-womens-fiction-the-desert-flowers-lily-by-judith-keim/
Purchase Links:
https://www.amazon.com/dp/B08YB884SD
https://books.apple.com/us/book/the-desert-flowers-lily/id1557402044
https://www.kobo.com/us/en/ebook/the-desert-flowers-lily
https://www.barnesandnoble.com/w/the-desert-flowers-lily-judith-keim/1138982456?ean=2940162277613
https://play.google.com/store/books/details/Judith_Keim_The_Desert_Flowers_Lily?id=BAEiEAAAQBAJ
Hashtags: #Romanticwomen'sfiction #newcharlie'sangels #desertinn #JudithKeim #BookBuzz
About BookBuzz.net
BookBuzz.net helps indie authors, hybrid authors, and small publishers promote and market their books. They also help with book reviews, publicity, and more. Promote your upcoming release, your new release, your back list titles, your kindle countdown deal, and much more. They offer NetGalley listings, book reviews, BookFunnel promos, and free book giveaways. Let's Create Some Buzz For Your Book!
Media Contact
Company Name: Book Buzz
Contact Person: Amanda, PR Manager
Email: Send Email
Phone: 7065098422
City: Rome
State: GA
Country: United States
Website: http://bookbuzz.net/contemporary-romantic-womens-fiction-the-desert-flowers-lily-by-judith-keim/
(NEXSTAR) – When you ask Alexa for the weather forecast, she's not just listening – she's recording.
Amazon fully admits its Echo devices (and the virtual assistant named Alexa that come with them) are recording your interactions every time they light up. Normally, that happens when you start off an inquiry or command by saying, "Alexa…" but it can also happen accidentally, when the device thinks you're saying something to wake it up.
Amazon says the recordings aren't just for your benefit – they're for everyone's. Alexa can adapt to your voice over time so the device understands you better, and you could help the virtual assistant get better at learning different accents or speech patterns. Also, if the device stores your past conversations, you can refer back to them (i.e. "What is that song you played yesterday?").
But if you don't care about any of that, you have the option of deleting all those recordings. Here's how you do it:
Go to Alexa's privacy settings
Click "Review Voice History"
There you can look at all the device's voice recordings, sorted by either date or device
Select the ones you'd like to delete (or all of them) and click "Delete Selected Recordings"
You can also do this in the Alexa app. Just go to "Settings," then "Alexa Privacy" and "Review Voice History."
If you'd like to set up your device to delete all recordings going forward, navigate back to "Alexa Privacy Settings," then find "Manage Your Data." Under the "Voice Recordings" section, you'll have a choice to automatically delete recordings immediately, after three months, or after 18 months.
If you opt to automatically delete all recordings going forward, Amazon says the device will delete the recording of your voice once your interaction with Alexa ends.
For more detailed instructions, see Amazon's website.
Source link
For managed services providers, building low-code/no-code applications for customers is a huge opportunity for business growth and differentiation, since few MSPs are currently providing this service, according to the CEO of a managed services provider that's active in the space.
Zac Paulson, CEO of Fargo, N.D.-based TrueIT, said Tuesday that low-code/no-code is often also a service that can be delivered with existing staff—which means it won't require hiring scarce developer talent.
[Related: Low-Code Channel Revolution: Pillir Platform Is Driving 'Massive' SAP Cloud Opportunities For Partners]
Low-code/no-code —which offers a visual approach to app development, often using drag-and-drop methods—is a great fit for creating internal apps that are used by customers to support their business, Paulson said during a session at NexGen+ 2021. The conference is hosted by CRN parent The Channel Company this week in Anaheim, Calif.
Low-code/no-code is an opportunity for additional revenue, as well as a chance to increase stickiness with the customer and fend off competitors, he said.
"If you build two or three little applications that help their business run more smoothly, when a competitor comes in—and offers to do their [IT services] for cheaper—the customer is going to say, 'Yeah, but can you do [low-code/no-code]?'" Paulson said.
"And if they can't—and I can promise you, lots of MSPs out there aren't even touching this area—you have that distinct advantage," he said. "As an MSP, more and more of our services are being commoditized. That's just how the market works. Your unique value is something that the other MSPs just aren't doing yet—and that's something we have an opportunity to do [with low-code/no-code]."
After gaining an understanding of how the customer's business functions and building apps around that, "you become so valuable," Paulson said. "And then that helps you make other sales."
Paulson said that TrueIT, which was founded in 2012, had previously offered traditional software development services to customers—but got out of that business in May of 2020 due to the advantages of focusing on low-code/no-code.
Nathan Phinney, director of business development at Modesto, Calif.-based solution provider DataPath, said it's clear that the "opportunity is massive" for low-code/no-code.
"I don't know if that's for us yet, but it's definitely an interesting area to explore," Phinney said. "The vision for this kind of technology is that it removes barriers. Some of the bottlenecks that have existed between people and data are not there anymore."
During the session, Paulson pointed to existing technologies that have eliminated the coding requirements for web publishing—such as WordPress—as forerunners to low-code/no-code platforms. The approach is quickly becoming the "WordPress of development," he said.
Phinney said he thinks this characterization is on the mark. "When you publish a post on Squarespace or WordPress, code is being written," he said. "It's just we've automated a lot of those systems and processes. And a lot of the barriers to entry are getting smaller or they've been removed entirely."
Low-code/no-code offers a number of other benefits over traditional development, including far fewer bugs and enabling customers to update and maintain their own apps, Paulson said.
MSPs will also often be able to deploy existing staff to do low-code/no-code work, he said. Ideal candidates can include existing engineers or network operations center staff, but Level 1 and Level 2 support staff can also be a great fit for low-code/no-code projects, Paulson said.
"It doesn't require highly technical programmers," he said. "You don't have to go out to find new technical talent."
Low-code/no-code is not a good solution for developing highly complex applications, or for developing software that will be customer-facing or serve as the basis for the whole business, Paulson noted.
Because the platforms tend to restrict your flexibility and lock you into their platform, "I'd probably advise sticking with internal applications for low-code/no-code," he said.
Paulson said that as a Microsoft-focused MSP with a strong Dynamics 365 practice, TrueIT has focused on low-code/no-code platforms from Microsoft such as Power Apps and Power Automate. The Microsoft tools offer advantages including integrations throughout the company's ecosystem of platforms, he said.
But numerous tools are available, including from Appian, AppSheet (owned by Google Cloud) and Zoho Creator, he said.
To get started—along with choosing a platform and determining which employees might be a fit for the work—it's also worth identifying which clients would be ideal to target first, Paulson said.
Paulson recommended that MSPs focus on their "best" clients—and those are "not usually ones that are high maintenance."
"What are the clients that you're winning with today? What are the clients that everything you throw at them, they say, 'Yes let's try that'? Those are the clients that you should go to with this," he said.
Paulson also offered examples of how TrueIT has used low-code/no-code to automate some of its own processes, such as for running a virtual standup meeting that automatically pings all employees on Microsoft Teams to ask what they've been working on.
Ultimately, even if low-code/no-code does not seem like an especially sophisticated technical offering, that doesn't mean customers won't be impressed by it, he said.
While many MSPs tend to take technology for granted, "your clients still think we do voodoo magic," Paulson said. "You need to take advantage of that. Bring them in, show them what you can do. Because I promise you, if you've heard it here at NexGen, your customers probably haven't heard of it before."
Source link
You'd be forgiven for thinking the Cowboys aren't missing Michael Gallup, who's been on the injured reserve since his appearance in the season opener. After all, the Cowboys have scored 35 points or more in their last four games and rank fourth in offensive DVOA. Amari Cooper and CeeDee Lamb have both had games in which they looked dominant, while Cedrick Wilson and Noah Brown have played admirably in Gallup's place.
So with Gallup returning to practice and getting close to returning to the field, chatter has arisen suggesting that Dallas ought to trade Gallup, either for a player or a draft pick. There's something to be said for shipping out an expendable and easily replaced player for something more valuable, but that's not the case here and it's why the Cowboys should not, under any circumstances, trade Gallup.
The duo of Wilson and Brown have not replaced Gallup. They've both certainly played well, but they simply don't do the things Gallup does. That this offense has still played at a high level in his absence is a testament to offensive coordinator Kellen Moore's flexibility as he's changed his offensive approach without the young receiver available, as well as Dak Prescott's ability to flawlessly execute seemingly any concept.
One major way this offense has changed is in its ability to go deep. Prescott is great at a lot of things, but in each of the last two years he's routinely been one of the best when throwing deep, and Gallup's been a big part of that. Among receivers with 25 or more catches, Gallup has led the Cowboys in yards before catch per reception (YBC/R) in every single year he's been with the team. His 10.0 YBC/R last year, when playing without Prescott for most of the year, is Gallup's lowest figure. Brown currently leads this year's team with 10.0 YBC/R, though his six catches are the team's second-fewest behind just Gallup.
In other words, Gallup is exceptional at making huge gains through the air. Whereas Cooper and Lamb do a lot of their damage after the catch Gallup is the opposite, routinely running deeper routes and doing a great job of tracking the ball and securing the pass.
So it's no surprise that Prescott's deep throw numbers have decreased this season so far. Through six games, Dak is averaging 6.1 air yards on completed passes; that's 15th in the NFL. He was in the top ten each of the last two years in that category, averaging 7.6 in 2019 and 6.8 in 2020. In fact, Prescott's completed air yards average this year is currently the second-lowest figure in his career, dating back to his last season playing for Scott Linehan before Moore started opening things up more.
Gallup just adds an element to this offense that nobody else on the roster, and few others across the league, can. Which is a way of saying that this offense could become even better, and even more explosive, when Gallup returns. That alone should be reason enough to quiet any thoughts of trading him away.
But there's also the issue of a Dallas defense that isn't quite there yet and a schedule that's only getting tougher. The Cowboys have been great at generating defensive takeaways this year, but if their performance against the Patriots' generally inept offense was any indicator, they're vulnerable when not taking the ball away.
With the likes of Kirk Cousins, Matt Ryan, Patrick Mahomes, Derek Carr, and Kyler Murray still left on the schedule. Dallas may find themselves in a few more games where Prescott will need to will the team to victory. So having a receiver who can take the top off of a defense, thereby opening things up even more for everyone else, could come in handy. In short, the Cowboys offense is really good right now, but Gallup makes it better. And in a league where offense wins championships – eight of the last ten Super Bowl winners finished the year in the top ten in offensive efficiency – it pays to make your offense as good as possible.
Source link
There have been a lot of changes in the world of web development lately. Productivity is improving rapidly. Therefore, the quality of the resources is important for the owner if he wants to maintain the brand identity. If this is also important to you, we offer professional offshore web design services.
Designers should not forget to apply each new development. It is important to integrate innovations or improvise. The design develops according to the latest achievements, so you need to have it in order to exceed the client's expectations. In recent years, responsive web design has changed in the area of ​​the user interface.
More recently, typography has been integrated into the layout. We have witnessed the rapid development of animation and microinteractions. There is reason to believe that the trend will continue in the future.
Innovative technological advances and rapid adoption by software service companies require regular changes to be reviewed annually. The need for experience leads to specific changes in each area. Let's consider some of them in the development of creating resources that require attention at this stage.
Effectiveness of using asymmetric web layouts
The most important factor for a site is its appearance. This can only be achieved through a beautiful layout. This is one of the first things that can impress a visitor. The ability to attract a potential client is achieved with an asymmetric layout.
Today, the use of such techniques allows you to get a good result. The trend towards their use is growing. Beautiful resources help attract people. As the number of businesses relying on software development increases, the relevance of quality websites has grown.
This layout will perfectly balance text and images. The visitor's focus shifts to integrated complex elements.
The growing role of designers in the current environment
A few years ago, creative collaborators were added to task forces. This could result from unexpected changes in web development or user expectations, but it could also have potential. As a result, there was a discrepancy in understanding between specialists.
Website development service providers are now an add-on to projects. As practice shows, enterprises are actively integrating designers into the operational part. This dampens conflict and leads to close collaboration to create a great product. Understanding the UX reduces time and effort, and allows for rewards for the team of creators.
Blockchain technology
It appeared in 2009 and is used for cryptocurrencies and non-financial purposes. At the beginning of its existence, it witnessed significant changes that will continue in the coming years.
Active work through social networks ensures that data will not be duplicated. And users will receive firm guarantees of the storage of their data. This will help resolve scandals and security control issues. Public and private blockchain solutions are available to people.
Adequate Consumption of Cow Milk Reduces the Risk of Osteoporotic Fractures By 50%
Call to action buttons
A highly competitive market requires participants to quickly change visitors to their resources. This means that the placement of the call-to-action buttons will be on top or above the page. Don't ignore the importance of time and distractions. This is the reason why many active marketing tactics that are used by website developers involve placing buttons with titles and subtitles. We offer IOS application development and options for Android.
Beautiful iconography and an optimal image, a banner with a call to action can provide a good conversion. Developers will be more active in using effective button placement on sites.
Farmer´s Market In Costa Rica, of Great Importance for Their Communities
Visible designer meshes
It is an organized series of vertical and horizontal lines that intersect with each other. It is intended as a structure, not a free space. At the moment, the trend in website development shows grids even after finishing work on the resource.
SP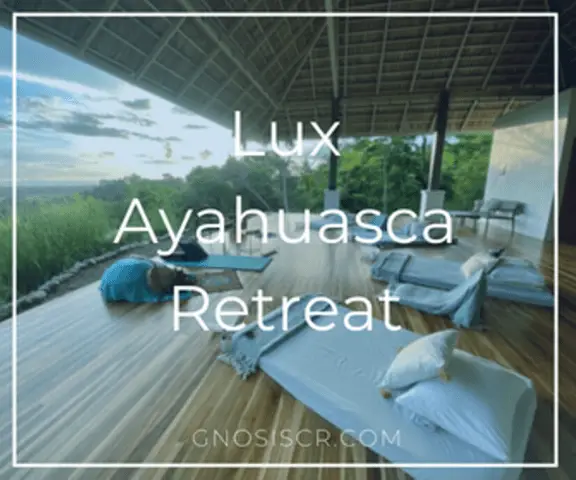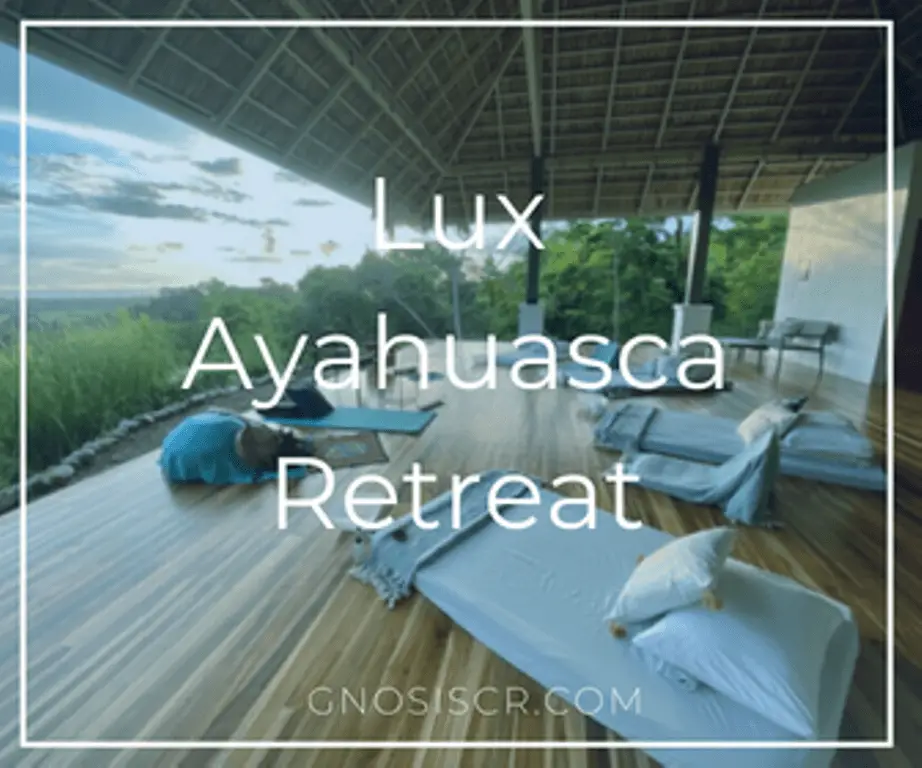 Source link
(Reuters) – Reddit trading lingo may filter in to Washington on Thursday when top hedge fund managers, the head of Robinhood and Roaring Kitty himself are set to give testimony before U.S. House of Representatives lawmakers.
The lingo of the online traders of Reddit's WallStreetBets group, or WSB, which fueled a surge in GameStop Corp's stock, prompted even singer Dionne Warwick to ask on Twitter here, "What are stonks and why is it a trending subject?"
For the uninitiated, here is a guide to understanding some common WSB words.
STONKS
An intentional misspelling of "stocks" that originated with an internet meme.
ROARING KITTY
The social media pseudonym of Keith Gill, a financial adviser in Massachusetts whose Reddit posts and YouTube video streams helped drive interest in GameStop's stock.
YOLO
An acronym for "you only live once." If someone on WSB has "yoloed" a stock, that person has poured a significant portion of their investments into it.
BAGHOLDER
Someone who has taken heavy losses on a stock, in WSB parlance: While others may have profited from a similar position in the past, that person has been left holding the bag.
TENDIES
Shorthand for chicken tenders, which WSB uses as slang for profits on a trade.
DIAMOND HANDS
Often referenced using emoji, "diamond hands" are how members express their belief that their position is valuable and worth holding on to for maximum profit. Conversely, a trader with "paper hands" sells out early.
TO THE MOON
A rallying cry on WSB, which members use to express their belief that a stock will rise significantly. The phrase is often accompanied by a rocket emoji.
Reporting by April Joyner in New York; Editing by Aurora Ellis and Matthew Lewis
In October 2021, a map started circulating on social media along with the claim that it shows what the United States would look like in 30 years if climate change is not reversed:
While the United States could see some drastic changes due to climate change in the coming decades, they are not depicted on this map. This map simply shows the size of the Mediterranean Sea in comparison to the U.S.
This map was created in 2015 and was originally posted to the Tumblr page The Arcadian Ideal. The original post explained that this image was created to satisfy some cartographic curiosity after the blog's author had taken a vacation near the Mediterranean sea.
I had the pleasure of taking a cruise around the Mediterranean a few years ago. My wife and I had such a great time exploring the historical places and artifacts and the life of strange cities. I thought, wouldn't it be great if the Mediterranean wasn't so far away?

Well, I was examining maps and globes and realized that the Mediterranean Sea is at the same Latitude as the United States. If only it were possible to rotate the Mediterranean Sea around to our side of the planet? Would it fit? What effect would this have? What about the states… new coastlines in the middle of the country… new relationships… states torn in pieces?

A couple of screen captures, lots of graphic manipulation and now we know. The Mediterranean Sea fits within the confines of the United States of America. In a way, it is pretty amazing how big the Mediterranean Sea is. We always think if the United States as a vast country, more than 3000 miles from east coast to west coast. It used to be quite a task to traverse that distance. Amazingly, ancient mariners of the Mediterranean traversed similar vast areas of water for their commerce, and conquests.
The above-displayed map is not related to climate change. Rather, it's just an interesting map a curious cartographer made to compare the size of the Mediterranean Sea to that of the continental United States.
While this map does not show what the United States could look like in the year 2051, there are expected to be some climate-related changes in the coming decades. National Geographic writes:
Climate forecast for 2050: New York City winters will have the weather of today's Virginia Beach, damp and cold London will be hot and dry like Barcelona, wet Seattle will be like drier San Francisco, and Washington D.C. will be more like today's Nashville but with even greater variation in temperatures and precipitation. Those predictions are according to the first global analysis of how some cities' climate conditions will shift under climate change.
While the interior of the United States probably won't be covered in a giant body of water, sea levels are expected to rise several inches over the next 30 years. While that may not sound like much, the National Oceanic and Atmospheric Administration notes that this could put $106 billion worth of coastal property below sea level.
Sources:

Abram, Nerilie, et al. "'How High above Sea Level Am I?' If You've Googled This, You're Likely Asking the Wrong Question — an Expert Explains." The Conversation, http://theconversation.com/how-high-above-sea-level-am-i-if-youve-googled-this-youre-likely-asking-the-wrong-question-an-expert-explains-165882. Accessed 26 Oct. 2021.

arcadianideal. "The Arcadian Ideal…" The Arcadian Ideal…, https://arcadianideal.tumblr.com/post/136009812011/the-mediterranean-sea-of-america-so-i-tend-to. Accessed 26 Oct. 2021.

"By 2050, Many World Cities Will Have Weather Like They've Never Seen, New Study Says." Environment, 10 July 2019, https://www.nationalgeographic.com/environment/article/major-us-cities-will-face-unprecedente-climates-2050.

Climate Change Predictions. https://coast.noaa.gov/states/fast-facts/climate-change.html. Accessed 26 Oct. 2021.

Shaw, Al, et al. "New Climate Maps Show a Transformed United States." ProPublica, 15 Sept. 2020, https://projects.propublica.org/climate-migration.
Source link